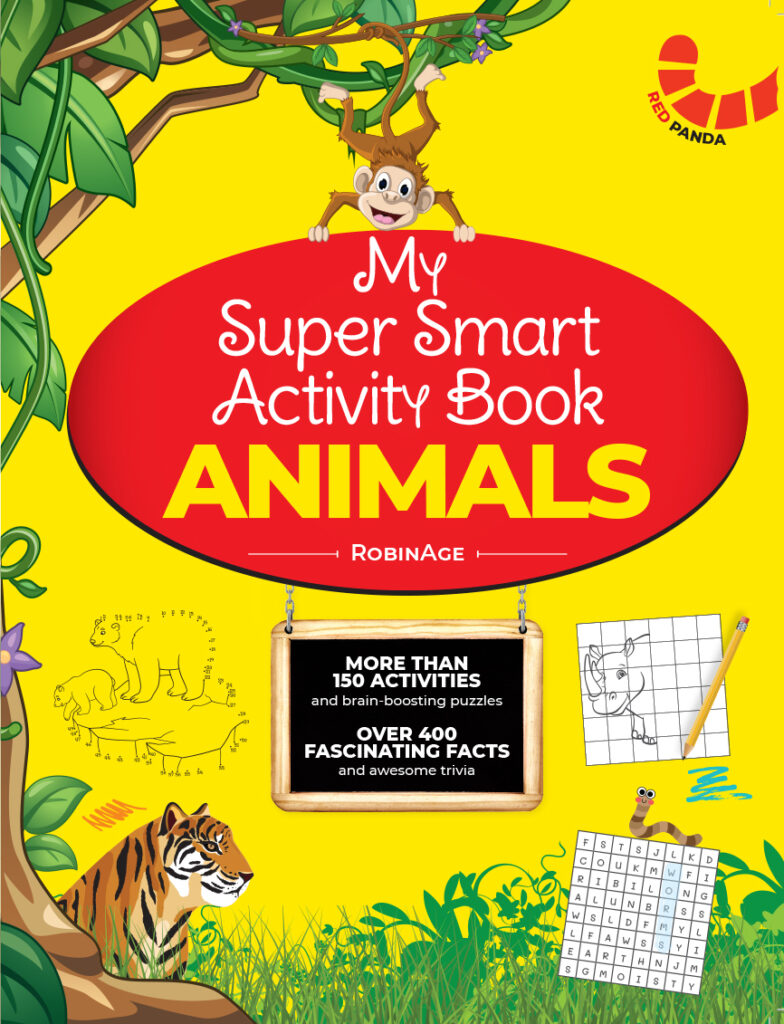 My Super Smart Activity Book - Animals
Recommended Age: 6 to 10 years
Get set to go on an animal safari!
This super cool activity book is packed with 96 pages of endless fun—over 150 awesome activities, exciting challenges, fascinating facts and terrific trivia.
Join the dots, twist and turn through mazes, spot the differences, colour in images, attack word searches, crack cool puzzles and do much more on this unique jungle safari. Tigers, elephants, hedgehogs and seahorses frolic alongside as you go out on your adventure.
Published by Red Panda (Amazon Westland)