RobinAge Bright Sparks Awards 2022-23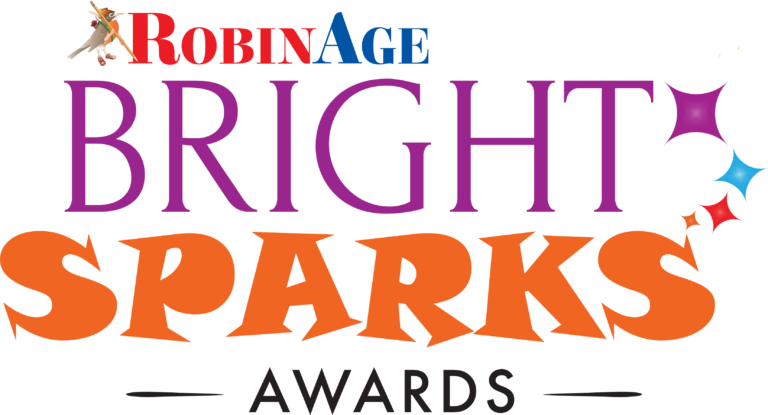 Now in its 9th year, the RobinAge Bright Sparks Awards is a national initiative that builds on RobinAge's position as the 'Voice of Children' to encourage creativity in kids.
The competition invites students from class 1 to 10 to send in their artwork, poetry and creative writing/non-fiction stories. The top three entries in each category and age group as well as three outstanding schools – as selected by a judging panel of premiere children's authors and artists – will win accolades, recognition and prizes. 
To ensure children use their imagination, the competition is not restricted to themes or topics. Instead, children can choose any subject and express themselves freely. Make sure to read the contest rules at the bottom of the page before submitting your entries. 
Good luck!
Contest Rules:
Categories: Artwork | Poetry | Creative Writing/Non-fiction Stories (up to 500 words only)
Age Groups: Group A: Class 1-2 | Group B: Class 3-5 | Group C: Class 6-8 | Group D: Class 9-10
Entries must be submitted using the form above and students can submit as many entries as they like.
RobinAge does not charge a participation fee for the RobinAge Bright Sparks Awards.
Only entries in English will be considered.
Content sent to RobinAge can be reproduced at RobinAge's discretion, including on RobinAge.com's Wall of Fame and RobinAge's print edition and social media pages.
Children must obtain the permission of their parent/guardian in order to enter the contest.
Prizes will be awarded to three top schools for quality and quantity of entries received and to the top three entries in each contest category for each age group. A total of 39 prizes will be awarded.
The decision of the judges will be final. RobinAge will not entertain any questions regarding the judging process.
Open to citizens of India only.
Last date for entries: February 28, 2023. Winners will be announced in April 2023.