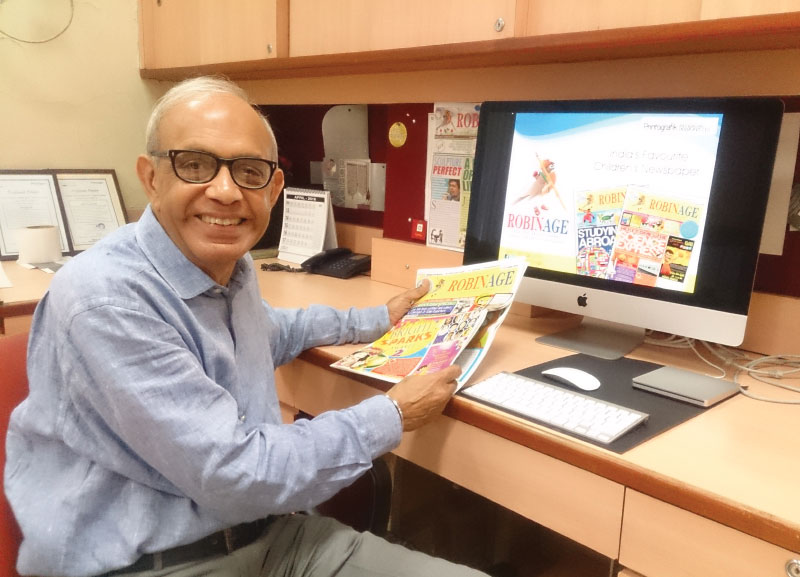 School is back—it's time to return to freshly-pressed uniforms, packed bags and the welcome rings of the school bell. It's time to meet, in real presence, your fond teachers and classmates and return to familiar playgrounds and school corridors after a two-year-long wait.
As we move ahead, relieved but with guarded caution, we should be grateful for the resolute patience, the disciplined perseverance and all the precautions we took during the dreadful lockdown times, which allowed us to emerge with renewed vigour, better learning skills and the ability to adapt to new situations with courage.
During the trying times of the past two years, students and teachers carried on schooling using technology and digital learning innovations. Youngsters developed new hobbies and life skills and kept in close touch with loved ones and friends with the help of video calls and the internet. Let us carry this unique learning experience forward as a strength, empowering us to face other challenges and emerge victorious with grit.
RobinAge struggled during these times too, to continue being part of your life, with free digital editions published from March to September 2020, until India Post allowed us to send your beloved newspaper across to you again and printing restarted.
Our experience of publishing RobinAge digitally during the hardest parts of the 2020 lockdown has motivated us to look beyond our printed avatar and create a brand new website for young readers. On our 14th anniversary, we are thrilled to bring you a new and improved RobinAge.com! This platform will offer RobinAgers digital engagement that matches the quality and finesse of the print experience. With this site, we hope to blend reading with native experiences that cannot be replicated in the offline world. The new website will enhance your interaction with RobinAge's fun new content, activities and contests and bring back some of our best archived content for you to enjoy and use in your project work. It will also help to make our novel content accessible to newer audiences across the seven seas.
Hopefully, the painful experiences shall soon be behind us, with broader scope for COVID-19 vaccinations for children, universal immunity building up and humankind's ever-conquering spirit to progress towards a grand, bright future.
As always, I wish you a fabulous year ahead. Stay strong and always be blessed.
Raj Singh Arora
Publisher, RobinAge