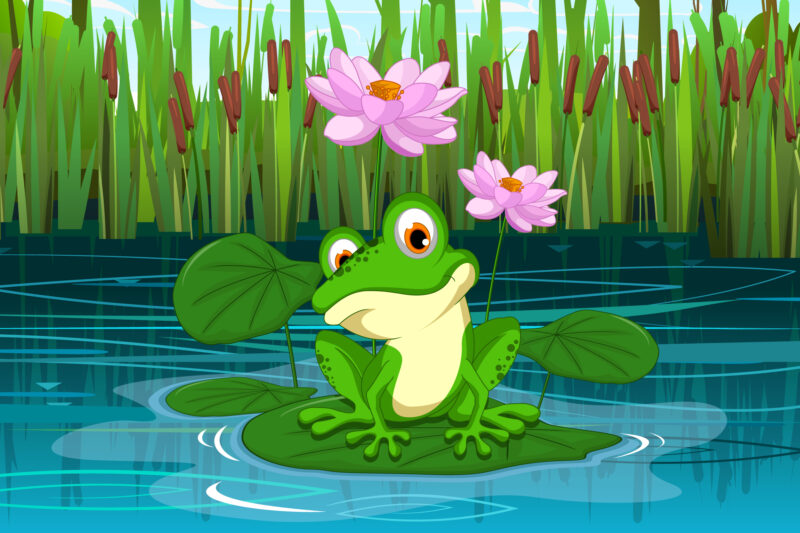 In the land of the rising sun
where golden sand is all around
where the famous cities of Hiroshima
and Nagasaki are found
They tell the children a really good story
I don't think it is true
but it is always good to go to a world
where the grass is green and the skies are blue
In a forest very famous,
every year there was a race:
which frog could jump the most obstacles;
the loser had a challenge to face
The race started with excitement in the air
the first few were jumped without attempt
at first, nothing really happened
The true excitement was in the end.
The last obstacle was a good 10 ft
from the ground to the top: it was a well
into which the frogs who were coming first and second most unfortunately fell!
The race was forgotten and every frog gathered
to look at the unlucky two
"Stop staring", the two frogs said
"and help us out, will you?"
One frog tried to jump out of it,
discouragement pouring from above
after trying many times and still being discouraged,
he died after giving up.
The other frog thought that to get out of this
and move ahead now was time
He took inspiration from the first frog
and counted the times he failed-it was 9
On the tenth attempt, he was finally out
though it took quite some time
and after jumping out of 3.05 metres.
the second frog was just fine
A few hours later, they questioned the frog.
"Did you not hear us?" they said
"I thought it was all encouragement" someone translated
which was because he was deaf!!!
Bookmark(0)
Click Category to Bookmark




New Category
List Category
Manage Category