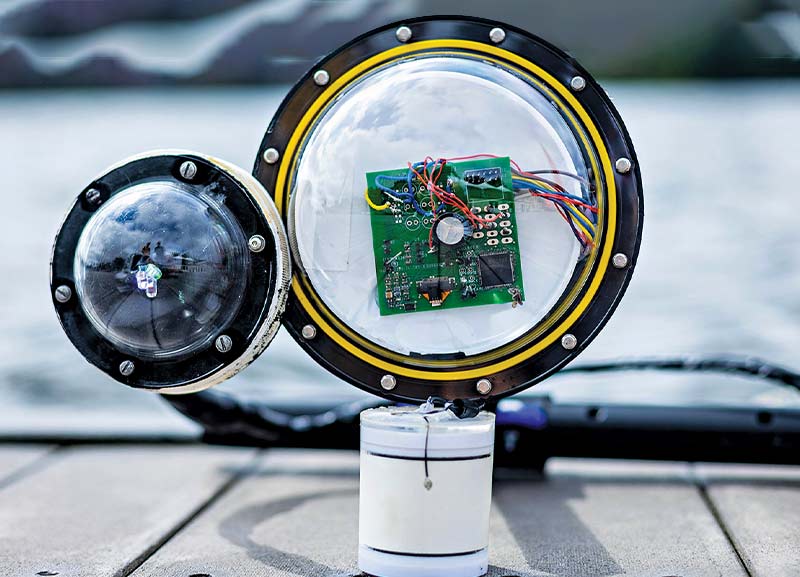 November 01, 2022
American engineers have innovated a battery-less and wireless camera that operates underwater. What's more, it is around 1,00,000 times more energy-efficient than other cameras used under the sea. This camera can take colour photographs even in dark environments and runs on sound waves. 
The camera converts mechanical energy from sound waves produced by marine creatures or passing ships into electrical energy, which powers its imaging and communications instruments. After the image data is captured and encoded, the device makes use of sound waves to transfer the data to a receiver that reconstructs the image. Because this camera does not require a source of power, it could operate for weeks and be used to explore remote areas of the ocean to discover new marine creatures.
Did You Know?
The vaquita is one of the most endangered and rare sea mammals in the world. It is a unique species of porpoise, with a small chunky body and round head.
age Source: scitechdaily.com