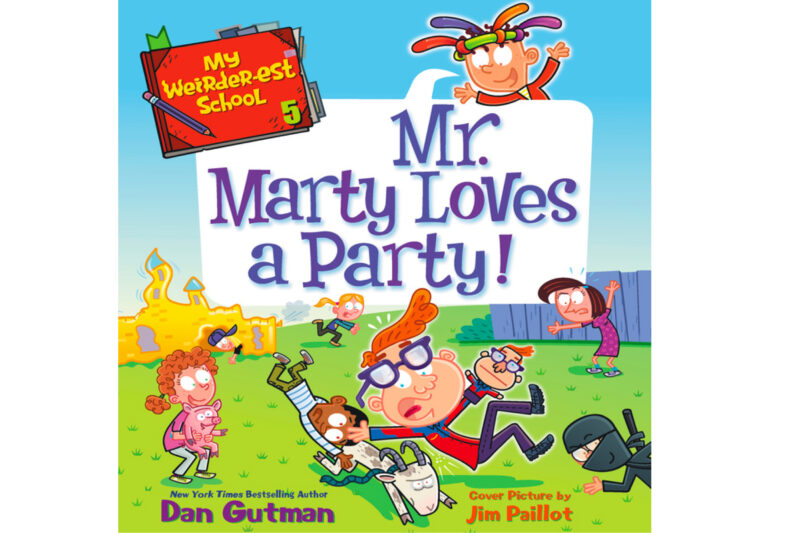 Book Author: Dan Gutman
Book Name: Mr. Party Loves a Party!!
Brief Summary: Mr. Marty comes to AJ's birthday party, he brings many more guests and everybody goes crazy. After the party, he goes into a deep sleep and then the next day he eats a truck full of M and M's.

My Rating: I give it 5/5 stars.

Illustrations: Coooooooooooooooooooooooooooooooooooooooooooooooooool but without color

Favorite character: Ryan as Ryan eats anything even if it's not food

Best part of the book: When 2 clowns started fighting, one was named Giggles and the other was named Buffo.

It seems books written by Dan Gutman are always hilarious.