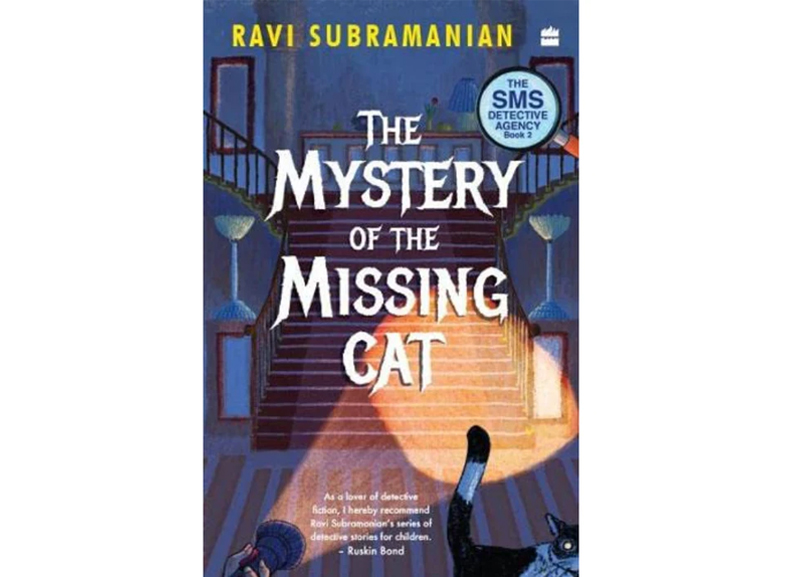 The mystery of the missing cat- Ravi Subramanian
Can a cat make India loose match?
This book is about the super mystery solver gang, Aditya and Akriti(9 year old twins)and their close friend Kabir. This story takes place in Solan (H.P).There is going to be a cricket natch India Vs Australia. Rahul Bedi, captain of Indian cricket team, has brought his cat and wife along. The night before the match, Rahul's cat goes missing with a note blackmailing him to loose the match or the cat will never come back. Without the cat(Pingu) Indian will surely loose. Will the SMS gang find the missing FEELINE. Read this book to find out. I rate this book 5/5 because of its beautiful pictures and splendid Authors craft. The genre of the book is Mystery Fiction.