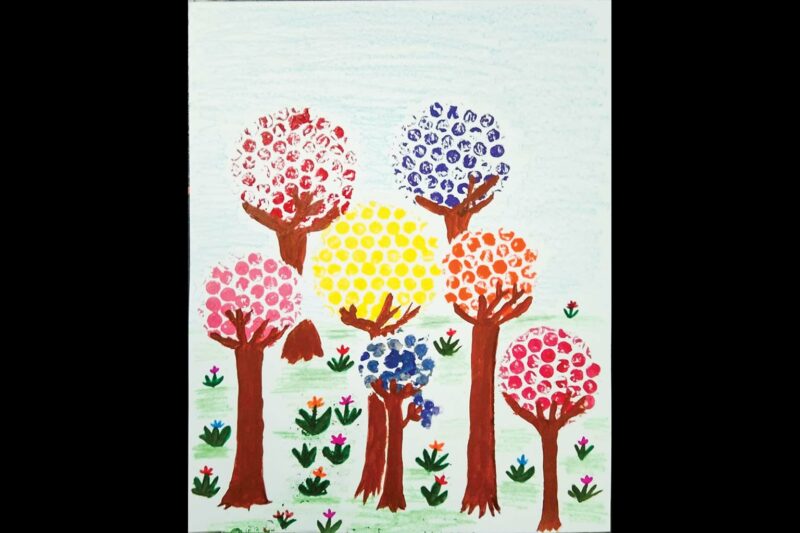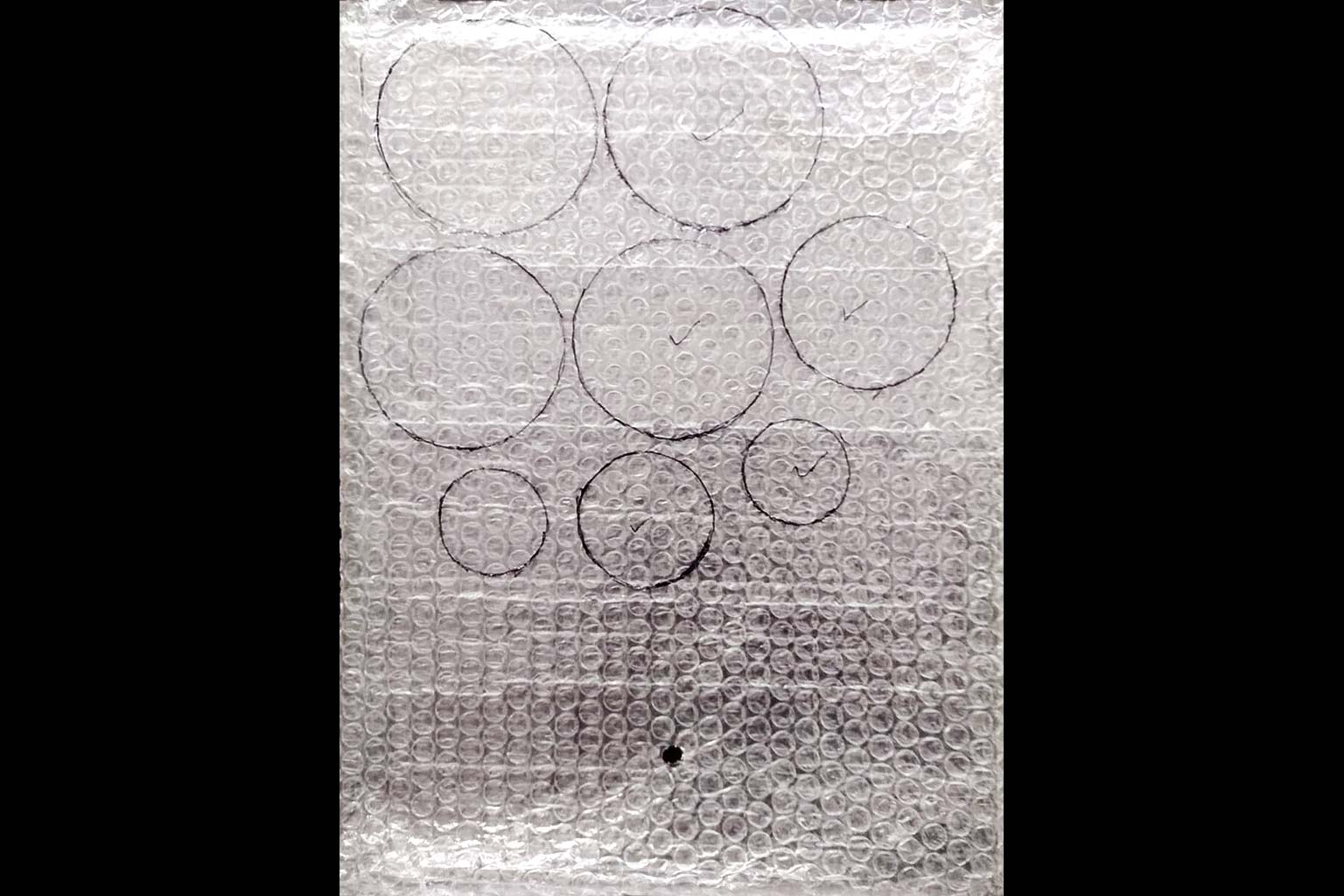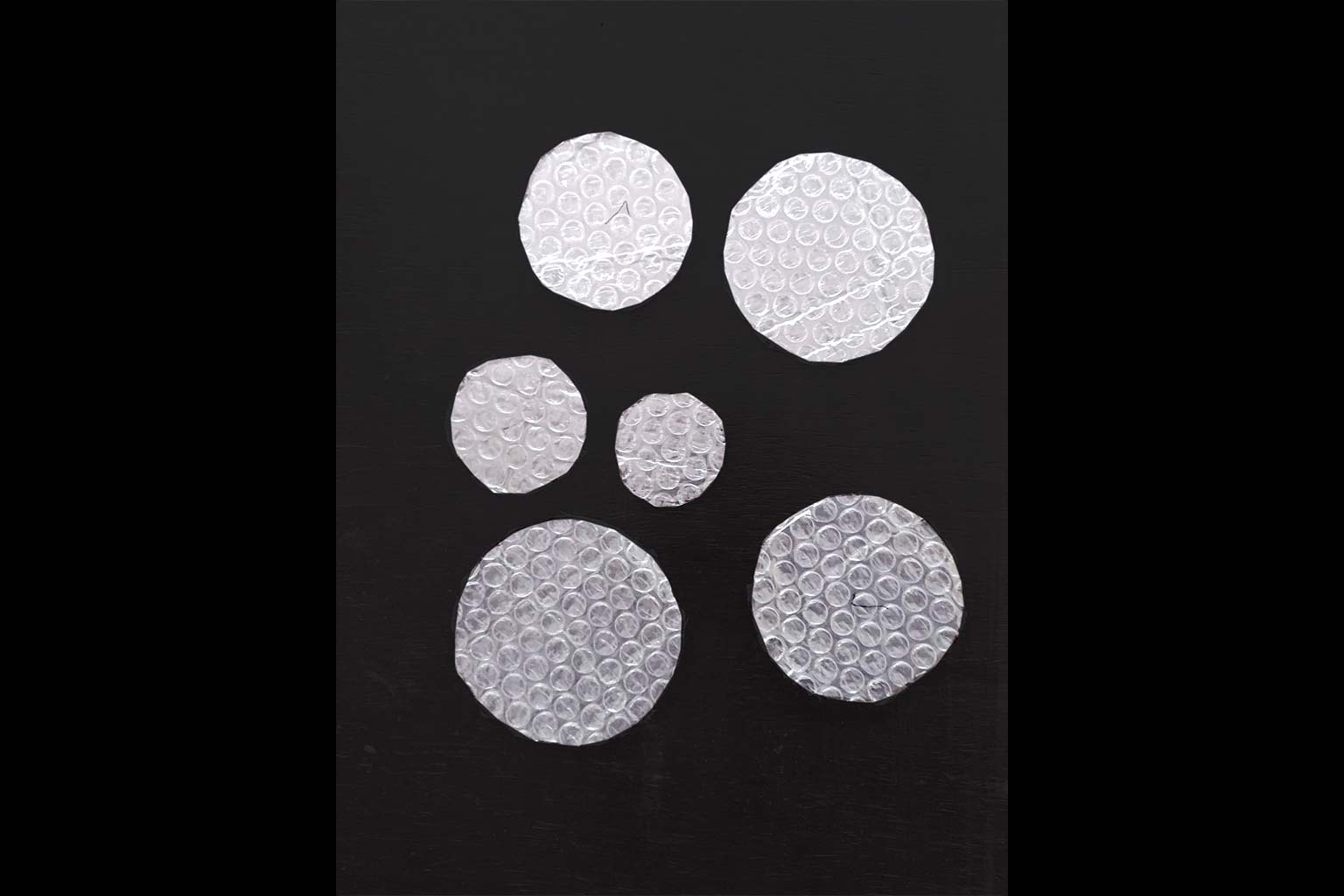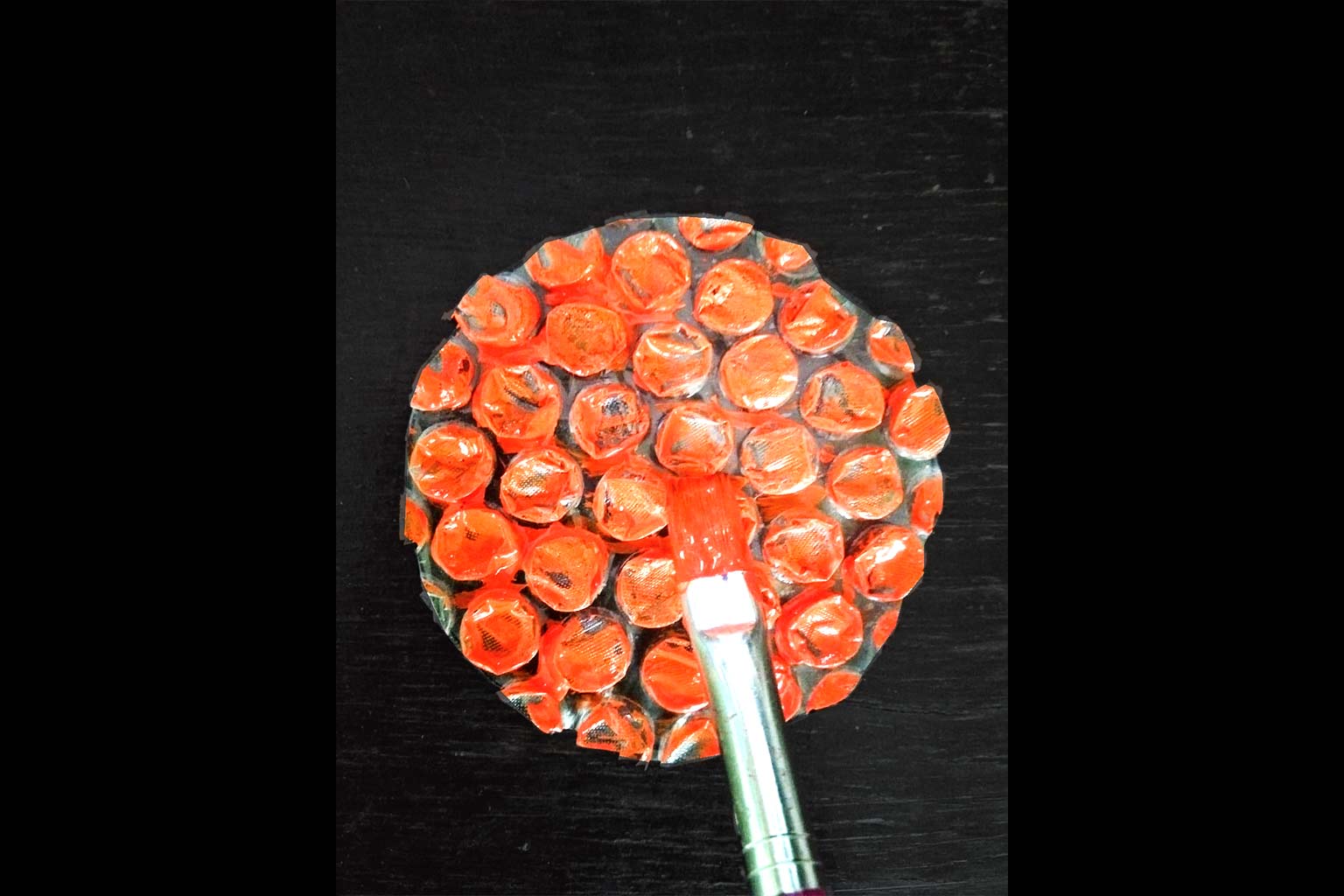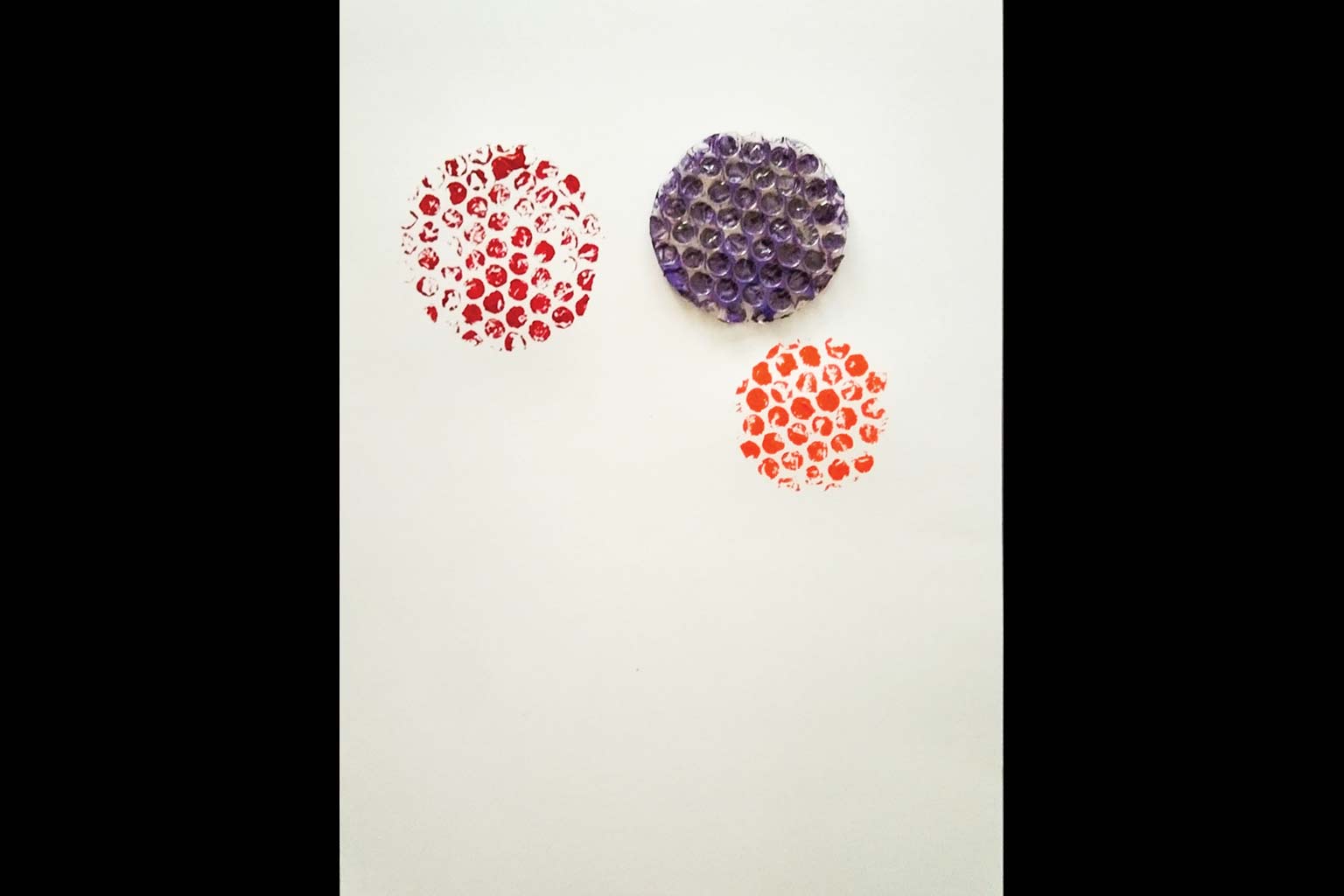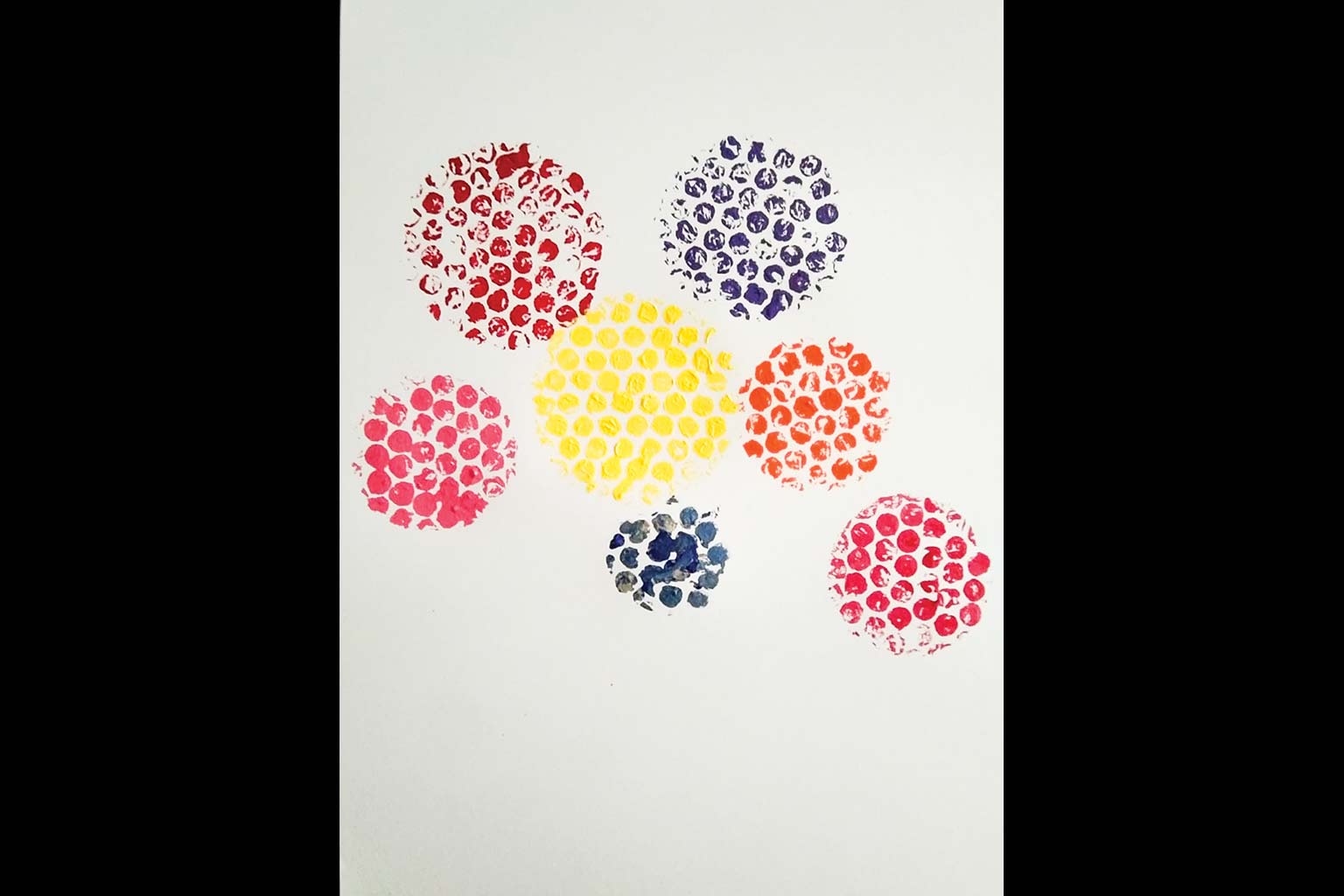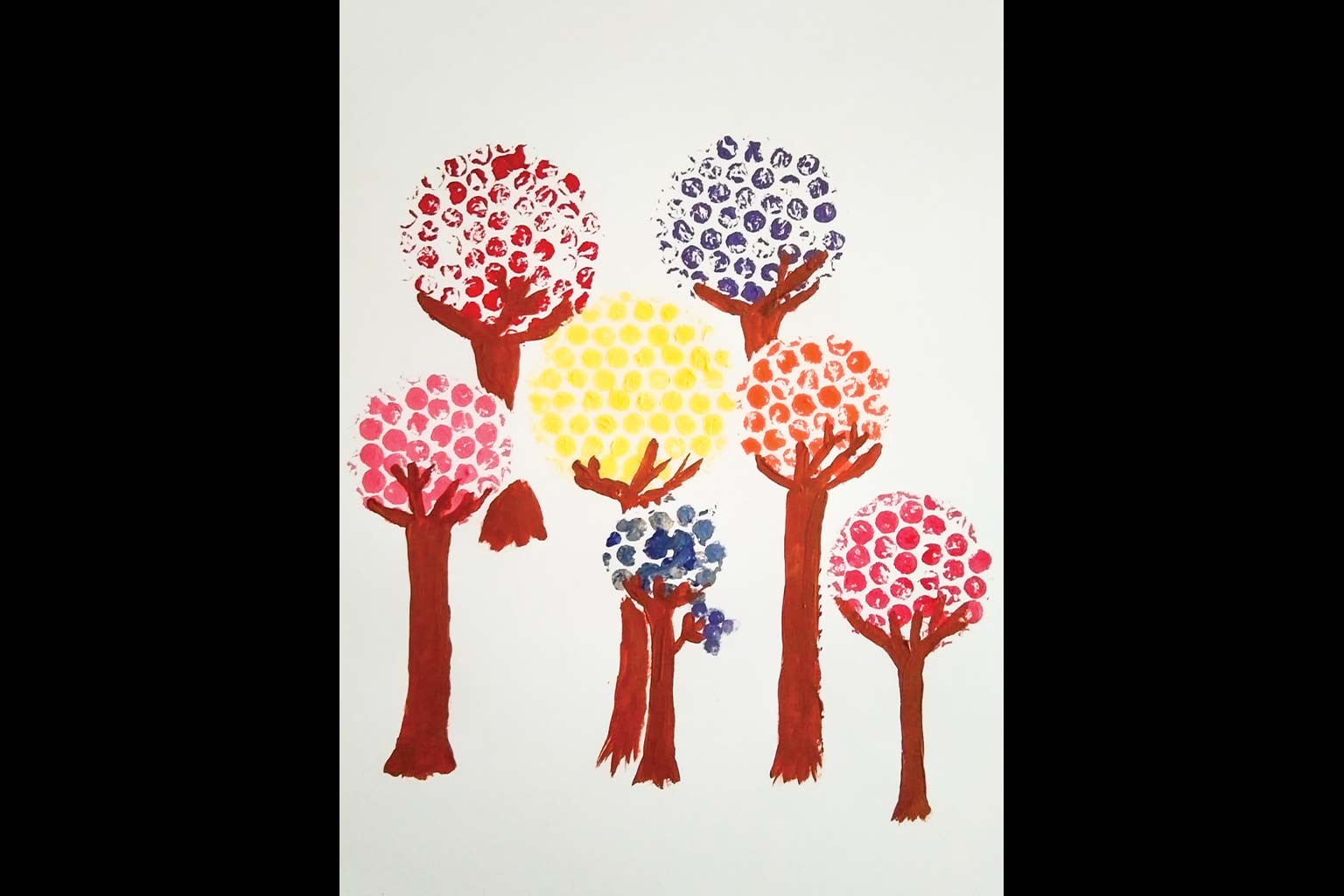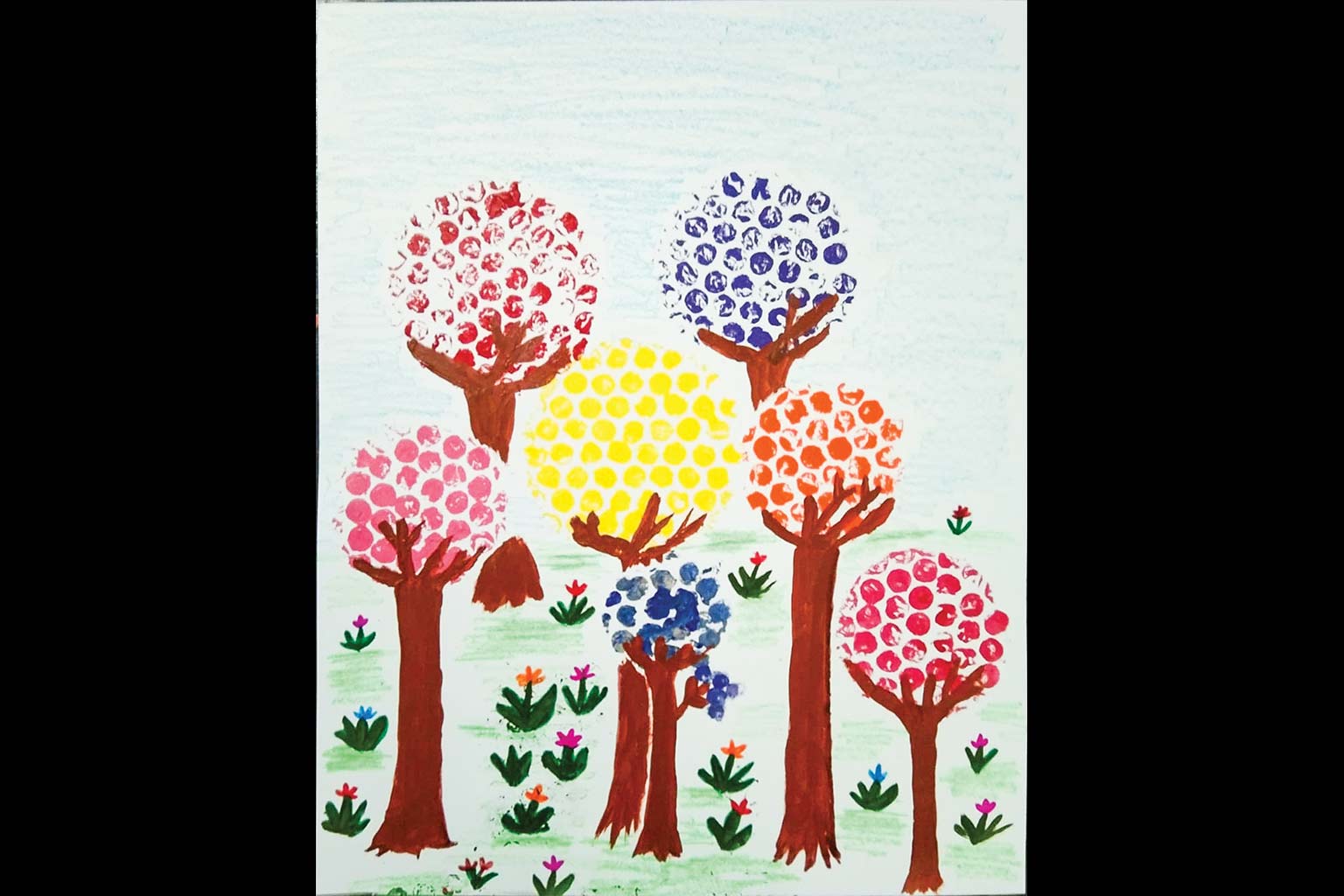 MATERIALS
A4 size drawing paper
Large sheet of bubble wrap
Black marker
Scissors
Poster colours
Paintbrushes
Crayons
Sketch pens
METHOD
Draw circles of different sizes on the reverse side of a sheet of bubble wrap using a black marker and round objects of different sizes.
Cut the circles out.
Apply paint on the bubbles of one of the bubble wrap circles.
Overturn it on the paper to create a design as shown.
Repeat the same process with all the circles using different colours.
Draw bark and branches using brown paint.
Draw grass and flowers using paints or sketch pens.
Use a green crayon to shade the grass and a blue crayon to colour the sky.
Your bubble wrap art is ready.