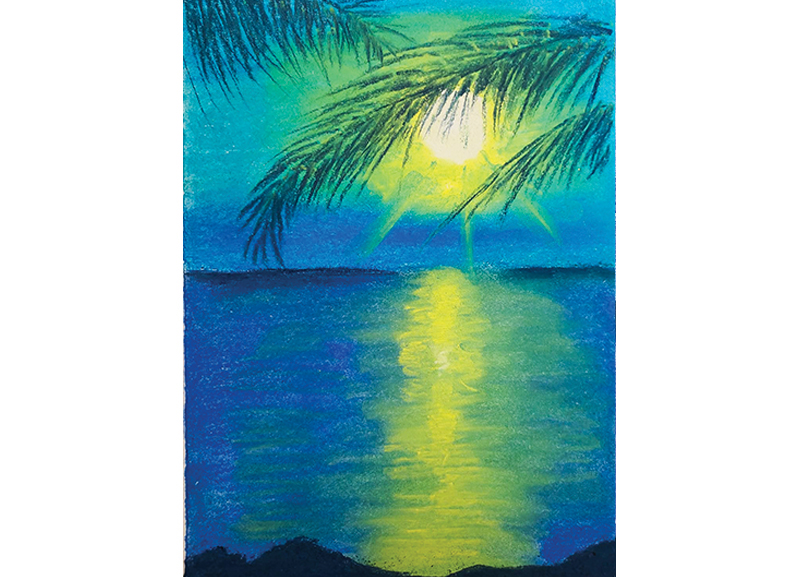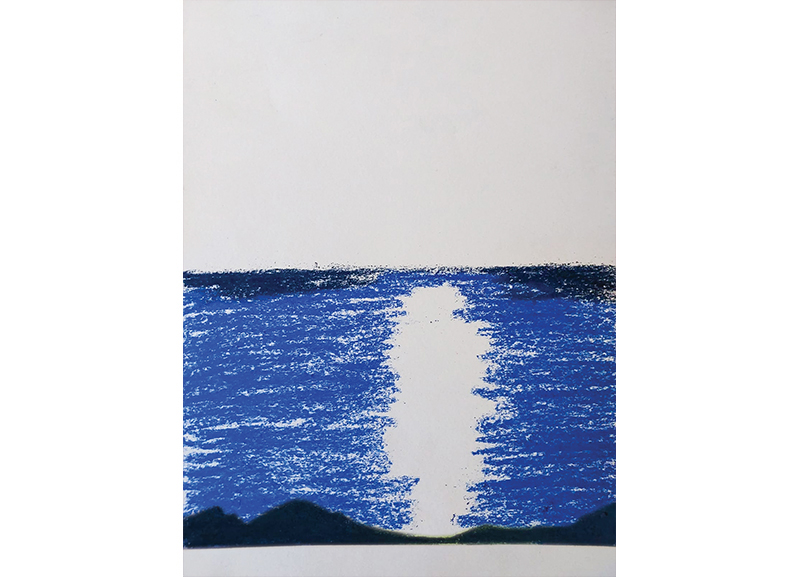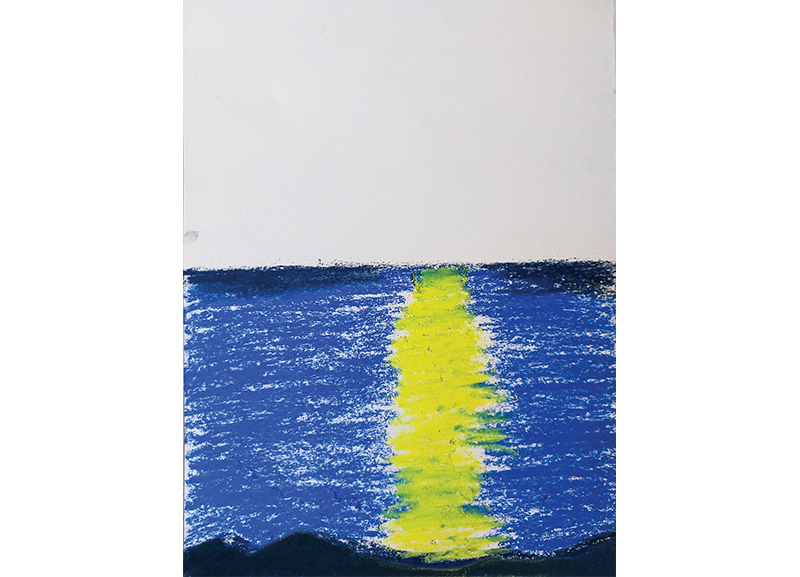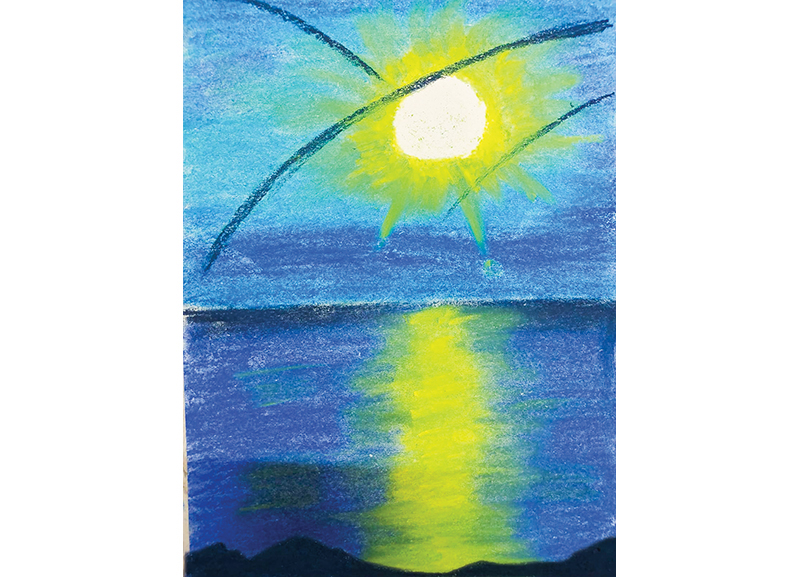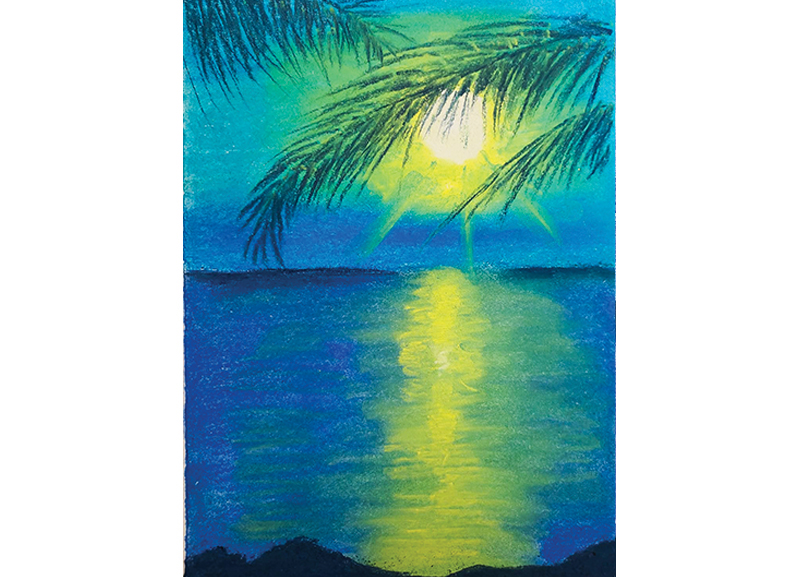 MATERIALS
A4-size thick drawing sheet
Cotton or tissue to blend the colours
Chalk pastels in white, lemon yellow or any light shade of yellow, light blue, medium blue and dark blue or Prussian blue
METHOD
Place the A4-size paper vertically and divide the space into 2 halves horizontally.
Use the tip of the chalk pastel with the darkest blue shade to draw the border where the water begins; then use the medium blue colour, leaving space for lemon yellow or the light shade of yellow. Then, at the bottom, with the darkest blue pastel, create land as shown in the picture.
Blend the colours horizontally with your finger, cotton or tissue and let them mix slightly to get the green shade—by mixing blue and yellow.
For the sky, leave 3 finger spaces horizontally above the yellow reflection. Create a circle with white and go around it with the same yellow colour that was used for the reflection. Then, use light blue and a medium shade of blue. Now, blend the shades with your finger, cotton or tissue.
Use the yellow colour and go over the yellow area around the sun, this time creating a line effect to show rays. Do the same for the reflection of the sun.
Then create the coconut tree leaves with the darkest blue. Make long lines at the centre and slanting lines to show the leaves.
Dishita Vora is the founder of Innovative Concepts, an art enrichment programme for all ages. It is a place where all forms of art are celebrated. Innovative Concepts conducts art programmes, birthday parties, camps, workshops, play dates and corporate programmes. Follow them on @innovative_concepts.in