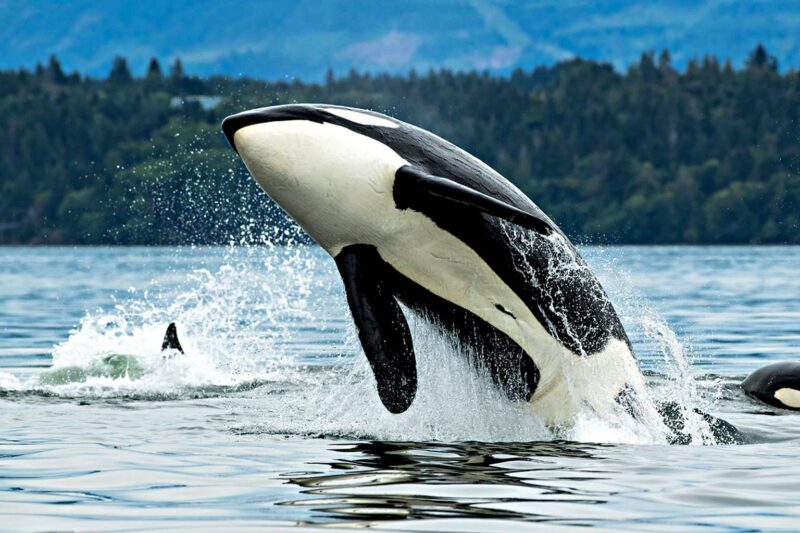 February 16, 2023
A poisonous chemical that is used in the manufacture of toilet paper was discovered in the bodies of orcas and endangered southern resident killer whales in British Columbia, Canada. Scientists examined the samples of 12 killer whales and found the chemical 4NP (4-nonylphenol) in their bodies. This chemical can affect the nervous system of whales and have an impact on their cognitive function.
4NP is found in detergents, soaps and textiles and used in the production of toilet paper. It is consumed by small marine organisms, which are then consumed by predators such as killer whales. Scientists believe this contaminant could be responsible for the decline in the population of southern resident killer whales.
Did You Know?
Male killer whales or orcas can grow approximately 33ft long.