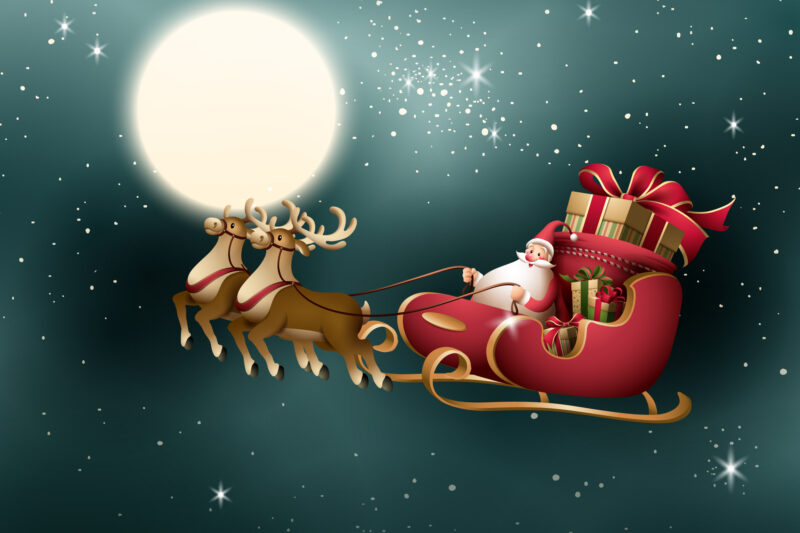 Christmas is fun,
We leave trays for Santa with cakes and a bun.
We all write to Santa with a pen,
And in return for a present we receive a hen.
I must say, Santa is a bit fat
But he is exercising with his training hat.
Once he gifted my cousin, twelve ducks,
And left me staring at a trillion bucks!
Santa was once, walking in the snow,
When suddenly a man shot him with a love bow.
I am telling you this while
I am sky diving low,
But I am running late so I have to go!!!