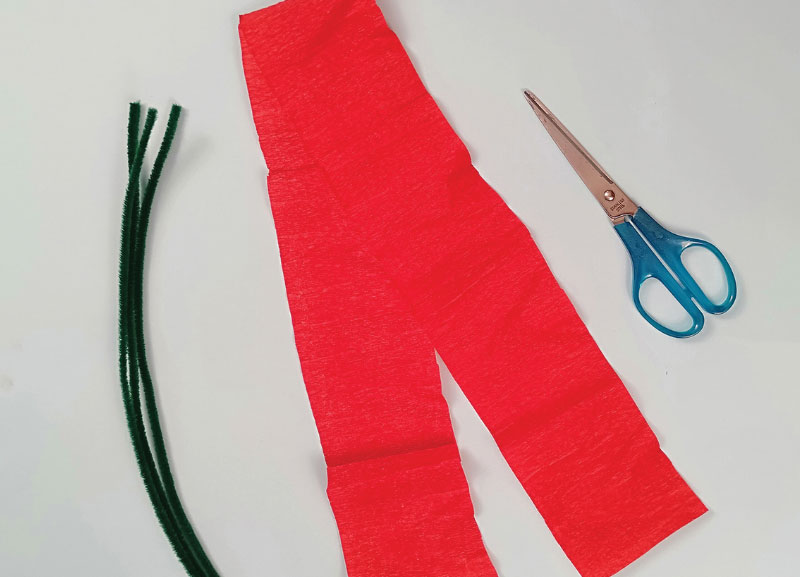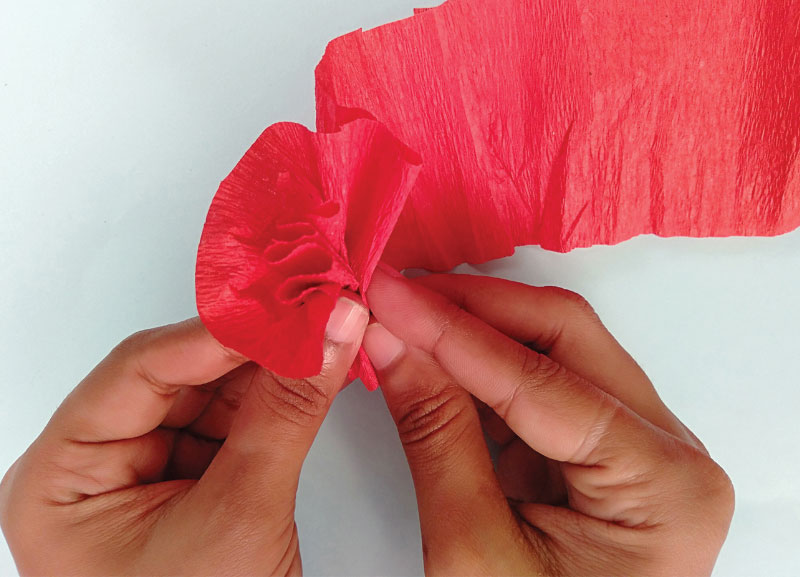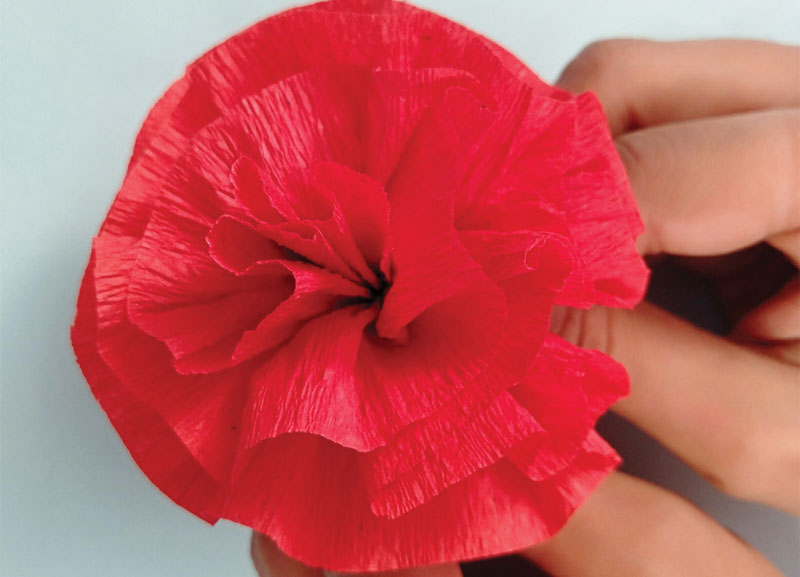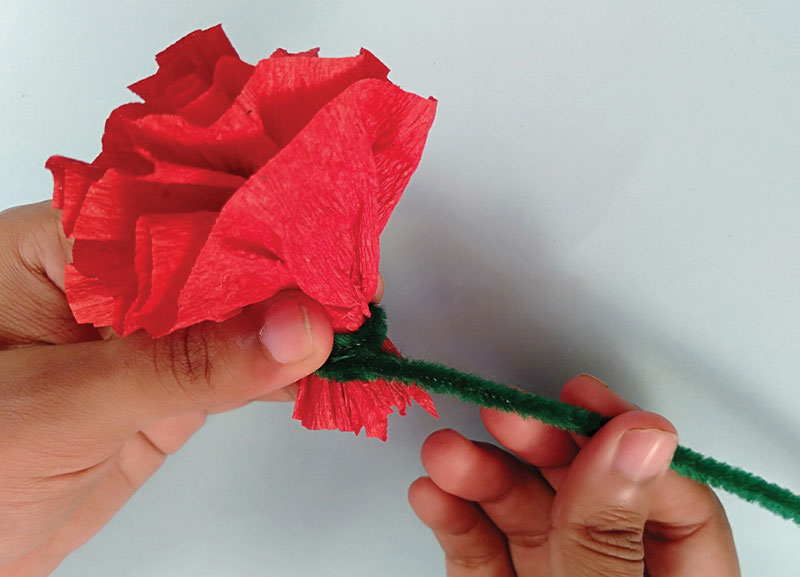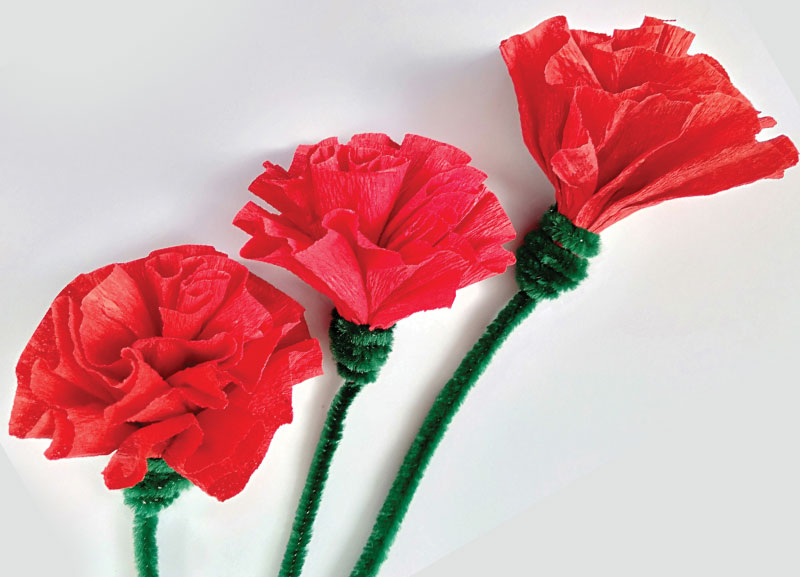 MATERIALS
Red crepe paper
Green pipe cleaners
Scissors
METHOD
Cut the crepe paper into strips that are approximately 2 inches wide and 24 inches long.
Hold a strip on one end, close to the bottom corner. Start gathering the crepe paper around this end. As you do this, the crepe paper will form layers of petals going around the starting point.
Continue gathering the crepe paper strip around the centre until the strip ends. Now your lovely crepe paper rose is ready.
Add a stem. To do this, twist the green pipe cleaner around the bottom of the rose several times.
Make many roses and put them in a vase to brighten up your room!
Abha Shah is the founder of PodSquad, which creates and sells children's educational toys and games for ages 1 to 10 years with a range of themed activity boxes focused on early childhood learning and development. PodSquad also runs an online community sharing ideas for home-based activities to help children learn important concepts and skills through play, called the PodSquad Activity Zone. Follow them on Instagram @podsquadbox.