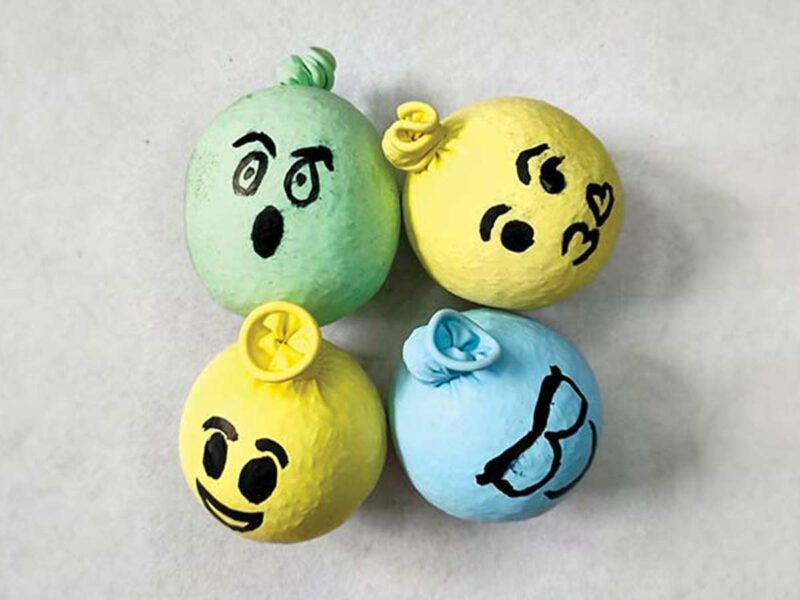 MATERIALS 
Balloons
Uncooked rice
Spoon
Black marker
METHOD 
Gather your materials.
Pour the rice into the balloons using a spoon.
Ensure the balloons are filled entirely with rice but not bursting.
Seal the balloons tightly and draw funny faces and expressions on them.
Your stress balls are ready! Easy squeezy! Have lots of fun squeezing them tight.
Abha Shah is the founder of PodSquad, which creates and sells children's educational toys and games for ages 1 to 10 years with a range of themed activity boxes focused on early childhood learning and development. PodSquad also runs an online community sharing ideas for home-based activities to help children learn important concepts and skills through play, called the PodSquad Activity Zone. Follow them on Instagram @podsquadbox.