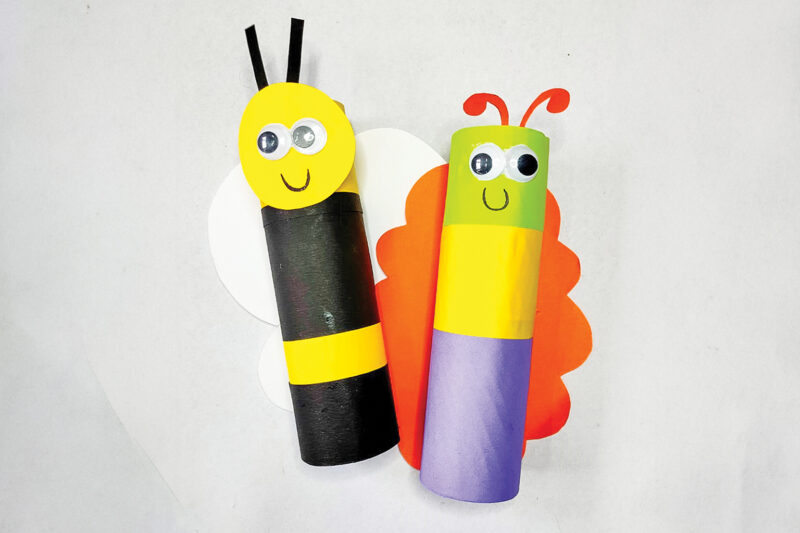 MATERIALS 
2 empty tissue paper rolls
Coloured paper in yellow, black and any other colours of your choice
2 pairs of googly eyes
Scissors
Glue
METHOD 
Cut the black and yellow paper into thin long strips and wrap them around the tissue roll using glue to make a bee.
Cut out a circle for the head of the bee and stick it on the top half of the roll.
Cut out 2 antennae and stick them on top of the head.
Stick 2 googly eyes on the circle to create a face and draw a mouth.
Voila! Your BUZZZZZing bee is ready!
Follow the same steps to make a butterfly using different coloured paper. Make sure to cut wings out of the coloured paper and stick them at the back of the tissue roll.
You can also make a ladybird (using red and black paper), a caterpillar (using green paper) and lots of other bugs!
Abha Shah is the founder of PodSquad, which creates and sells children's educational toys and games for ages 1 to 10 years with a range of themed activity boxes focused on early childhood learning and development. PodSquad also runs an online community sharing ideas for home-based activities to help children learn important concepts and skills through play, called the PodSquad Activity Zone. Follow them on Instagram @podsquadbox.