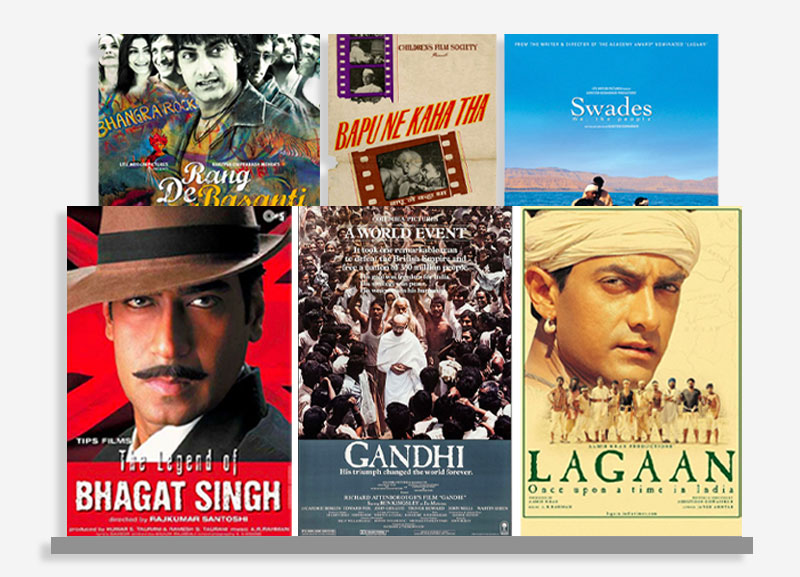 THE LEGEND OF BHAGAT SINGH
This is a historical movie that describes the great work done by Bhagat Singh. The movie draws parallels between two different approaches towards attaining freedom: the non-violent ways of Gandhi and Bhagat Singh's revolutionary methods.
Available On: Amazon Prime
GANDHI
This iconic film is a biography of Mahatma Gandhi, the leader of the non-violent resistance movement in India. The film has won Academy Awards in the Best Picture and Best Actor category.
Available On: Amazon Prime
LAGAAN
This movie is set in the desert of Bhuj, a part of which was transformed into a village for the shoot. The storyline revolves around peasants from a barren village who are oppressed by high taxes imposed by the British. When the peasants attempt to persuade the officers to reduce their taxes, the officers put forth a proposition of cancelling their taxes for three years if their village team beats them at cricket!  
Available On: Netflix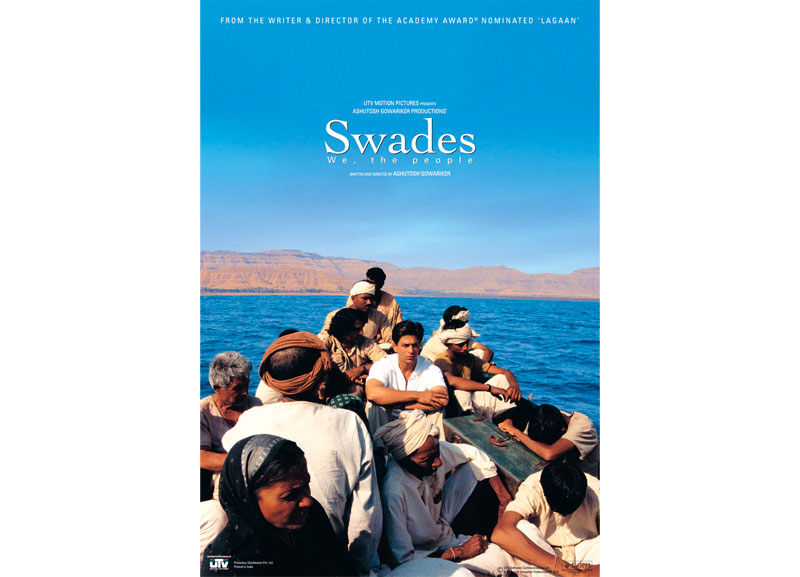 SWADES
This is a brilliant film that tackles issues faced by the rural population of India. The movie highlights the contradictions that exist in modern India. The story of 'Swades' is inspired by the story of Aravinda Pillalamarri and Ravi Kuchimanchi, NRIs who came back to India and started the Bilgaon Project under which pedal-powered generators were used to light remote, off-the-grid village schools. The producer-director Ashutosh Gowarikar is believed to have read Rajni Bakshi's book, 'Bapu Kuti', through which he got to know about Aravinda and his project.
Available On: Netflix
RANG DE BASANTI
This is a film about awakening and about standing up for one's beliefs. The movie showcases the spirit of rebellion through two different time periods, drawing parallels between the two. The contemporary setting revolves around a group of friends while the historic one revolves around freedom fighters Chandrashekhar Azad and Bhagat Singh.
Available On: YouTube
SENANI SANE GURUJI
Senani Sane Guruji was a well-known social reformer and freedom fighter. After completing his education, he became a school teacher. For the cause of independence, he was jailed several times. He also fought against caste differentiation. The film is adapted from the book, 'Sane Guruji' written by Raja Mangalvadekar.
Available On: YouTube
BAPU NE KAHA THA
Mahatma Gandhi, commonly known as Bapu, was one of the great followers of truth. The famous motto 'Satyameva Jayate' was given by him to the country. The film revolves around villagers who are unaware of the truth and are evoked by a village boy named Raju. The film features Morarji Desai talking to children about Bapu's childhood.
Available On: YouTube