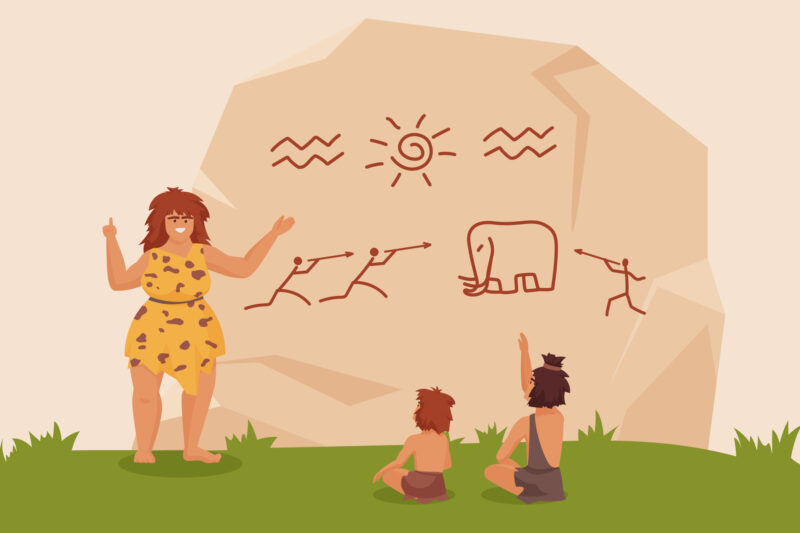 Starting with cave paintings, humans have recorded their experiences in numerous ways. Our writing has evolved a full circle. We found that humans were using clay tablets 6,000 years ago at an excavation site in Iraq. It is the oldest means of communication in human history. In those days, the clay tablet was as important as today's computer. Now, we have databases, but in those days, people recorded their data on a clay tablet using a piece of wood. So, they could use it for trade purposes.

Do you think that without written communication, humans couldn't exist today? The word 'tablet' comes from the ancient Hebrew word 'tebhel', which means 'the world' because the tablet we use now connects us to the world around us. We got the term 'tablet' in 1984. Technology is now evolving at an unimaginable speed. Touchscreens have transformed how we put our thoughts down and made changes in our lives. Children born a few years ago probably have never seen phones with a keypad. Do you know? In the future, we will be able to communicate with each other just by reading our minds with the help of AI (artificial intelligence). Futuristic gadgets are already available.

Google Glass, for instance, allows you to send a message by speaking and can translate up to 40 languages. But still, we never know what the future will bring!