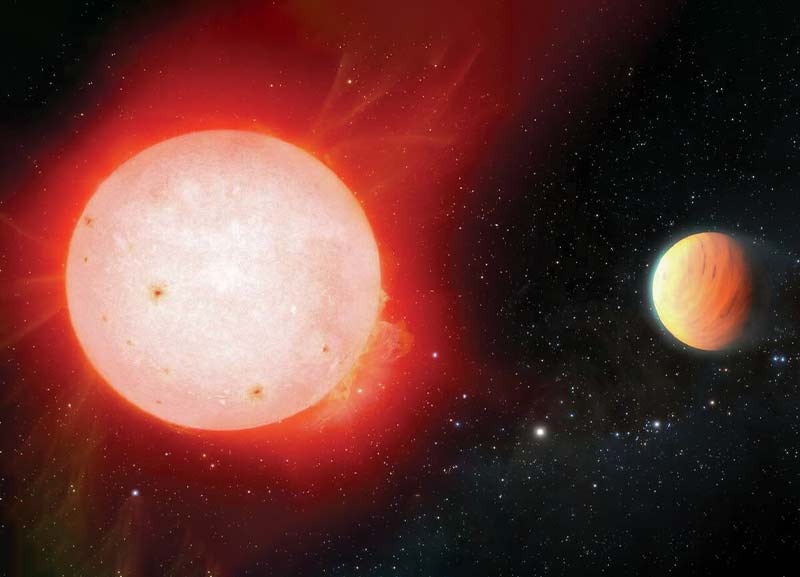 November 16, 2022
Astronomers have discovered a gas giant exoplanet orbiting a cool red dwarf star. Named TOI-3757 b, this planet has a diameter of 1,50,000kms, making it a little larger than Jupiter. However, the planet has an extremely low density, which means it is much lighter as compared to its size.
The exoplanet is situated approximately 580 light years away from Earth, in a constellation called Auriga the Charioteer, and takes 3.4 days to orbit its host star. Scientists are still studying its formation. The planet was discovered with the help of the WIYN telescope at Kitt Peak National Observatory in Arizona, USA.
Did You Know?
Exoplanet Kepler-10b, which is almost the size of Earth, may have a lava ocean.