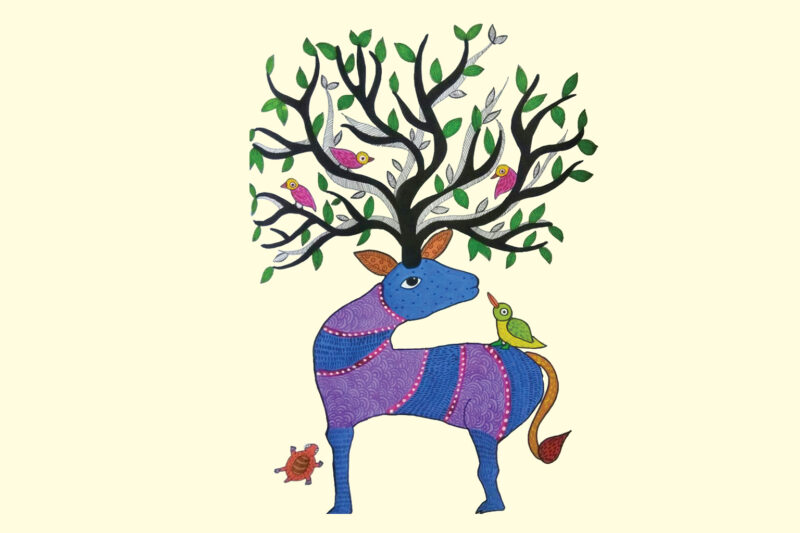 The Gonds use traditional motifs to decorate the walls and floors of their homes. Gond paintings thus record history and reflect humans' connection with their natural surroundings.
Gond paintings are largely inspired by nature and varied myths and legends. They use lines to convey movement and detailing is added in the form of dots and dashes. The paintings use bright, vivid colours derived naturally from objects such as charcoal, soil, plant sap, leaves, flowers and cow dung. 
Here's how you can make your own Gond painting.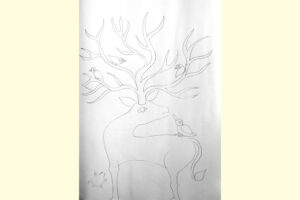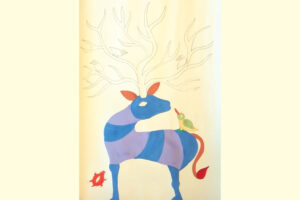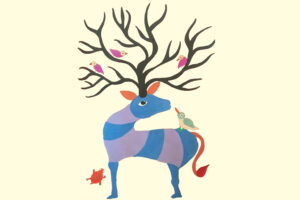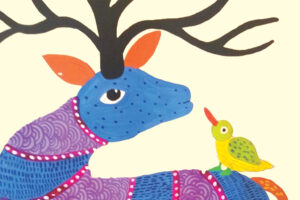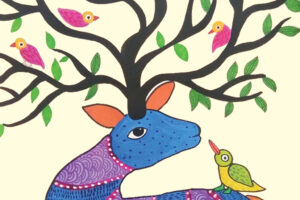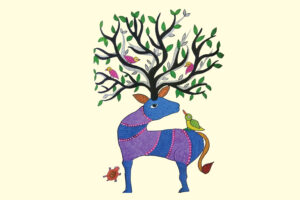 MATERIALS
White cartridge paper

 

Pencil

 

Eraser

 

Paints

 

Paintbrushes, thick and fine

 

Black marker, thick and fine

 
METHOD
Draw an outline of animals such as deer, turtles or birds and a tree using a pencil on the white cartridge paper as shown.

 

Paint different parts of the body using bright and vivid colours. Mix various colours to obtain unique shades.

 

Paint the tree black.

 

Paint various patterns–made from dots and dashes–on different parts of the figures using different colours like white, black and dark blue.

 

Use a thick black marker to give an outline to the figures. Draw green leaves on the tree.

 

Add details to the painting with black lines using a fine brush or a thin black marker. Your Gond painting is ready.

 
Dipika Gurnaney studied at the Sir J J School of Fine Arts and is a recipient of a scholarship from the Pont Aven School of Contemporary Art in France. Dipika has been teaching children art since 2002.