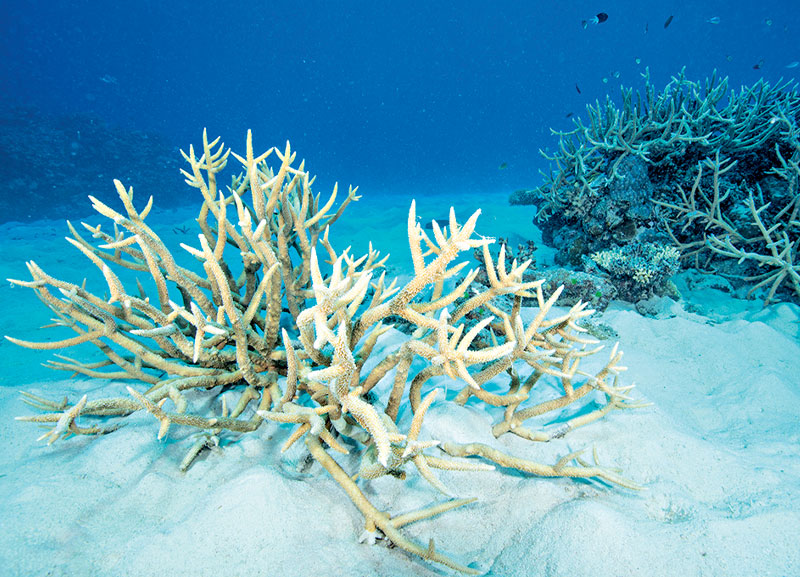 April 16, 2022
According to an Australian government agency, high ocean temperatures are causing severe coral bleaching of the Great Barrier Reef. The reef had suffered from coral bleaching previously in 1998, 2002, 2016, 2017 and 2020 due to rising ocean temperatures caused by the emissions of greenhouse gases. Two-thirds of the coral was damaged by the previous bleaching event in 2020. According to the Great Barrier Reef Marine Park Authority (GBRMPA), bleaching is widespread, but the impact is variable in different regions.
The Great Barrier Reef is the most extensive reef system in the world and is known for its rich biodiversity. The damage caused to it due to climate change may affect its UNESCO World Heritage status.
Did You Know?
The Great Barrier Reef is visible from space.

Unscramble the given words from the above news story.