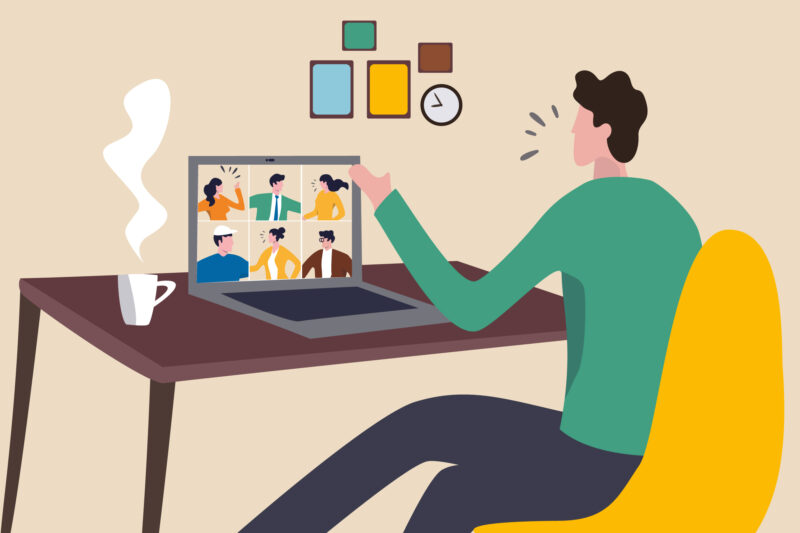 In January 2020, the novel corona virus at first was expected to be somewhat mild virus but instead it turned out to be a very dreadful and devastating and within few weeks, it pronounced its presence by shutting the entire globe and became the most dreaded virus. It became the reason for millions of deaths around the world.

This novel corona virus or as it is commonly called Covid—19 also became the reason for the massive loss in the studies of students around the globe as well.
It had impacts on the health, behaviour and well-being of students. There were symptoms like those of irritability, mood swings, anxiety, low mood. Students were missing out on a balance between study, work and play and that was serious. They had no opportunity to be with their friends and get that social support which is essential for their good mental well-being.

Some students were likely to be experiencing worry, anxiety and fear including the types of fears that were very similar to those experienced by adults. Some students were isolating themselves and there was an increase in their anger outbursts. Some students had fears such as a fear of dying, a fear of their relatives dying, or a fear of what it means to receive medical treatment because during those days news channels only had topics such as – Deaths caused by corona, where did this virus originate from, filling of hospitals, shortage of oxygen, was this virus a weapon, stopping foreign flights from entering, was a cure ready or not, how many years will its effect remain and many more.

By a structured curriculum at school, children also develop social and emotional skills that play an important part in their development. Some of the important aspects of school that contribute to the development of these skills include the relationships that children make with other students and their teachers, a sense of routine and after-school activities that support their mental, physical and emotional well-being but due to covid there wasn't any development.

Research conducted in 2020 found that 65.3% of participants experienced increased stress due to staying at home and 29.7% experienced moderate to severe levels of depressive symptoms. Increases in the use of electronic devices and decreases in the outside activities were positively associated with a higher level of depression severity.

Studies have also found increase of obesity and myopia among school children due to longer screen times, lack of physical activity. Children no longer had that sense of structure and stimulation that was being provided by the environment of schools.

Comparative scrutiny was conducted on the basis of weight status, sleep pattern and quality, pattern of sedentary lifestyle, pattern of physical activity, attitudes and perceived barriers for exercise, hand hygiene, attitudes toward precautionary measures, self-reported changes in hygiene practices, exercise habits and eating habits. Sitting at home all the time made students feel numb and they were suffering from low motivation. Although hygiene habits and risk perceptions among young people had improved in many aspects, the level of physical activity had been declined as well as the beliefs and attitudes on increasing time on social media. The increasing dependence of students, high schoolers etc on video games and mobiles was much worse.

When the period of online classes began, affording fancy electronic gadgets was not a problem for the wealthy but a huge problem for the low-income ones. In addition to not having the tools for online classes, the teachers of low-income students are also less likely to be proficient in digital software applications and instruction using computers, which ultimately led to the "digital divide," which refers to the fact that some children didn't have access to the devices and internet services that were needed for online classes. So, the study of low-income students grieved a lot.

Hence, the entry of Corona virus has been catastrophic for the students and it will take many years to compensate for the phycological and intellectual losses thus incurred. As scientifically proven, we all will have to live with the ever-mutating corona virus variants, it is up to the Governments to draft a stringent policy, so that the educational institutions are kept functional even at the outbursts of corona virus!