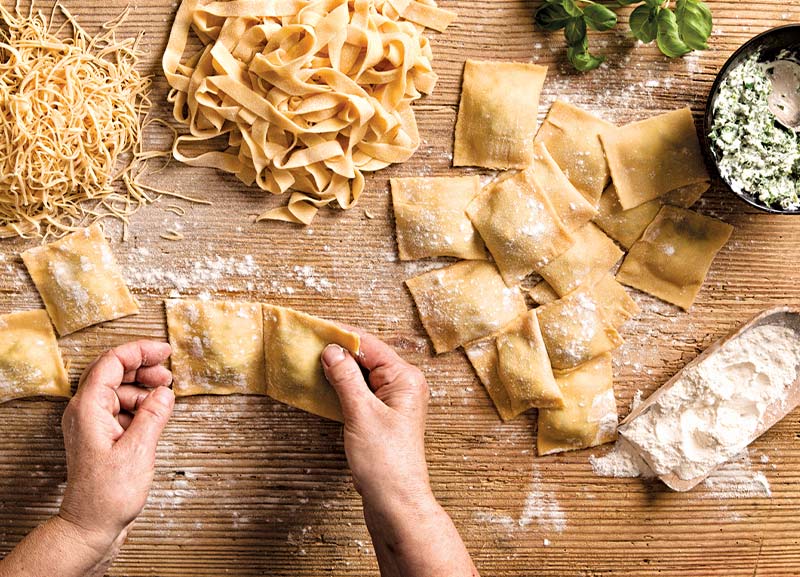 December 01, 2022
Researchers at the University of Bari Aldo Moro, the National Research Council and the Food Safety Lab, all in Italy, have developed a new process that extends the shelf life of fresh pasta by 30 days. Usually, modified atmosphere packaging (MAP) is used to store fresh pasta. But in this new process, oxygen within the plastic package is removed and replaced with other gases so as to improve the pasta's shelf life.
Refrigeration and the addition of chemical preservatives, which include bioprotective probiotic cultures that are added to the dough, keep the pasta fresh for longer as they control the growth of microbes inside the packaging.
Did You Know?
300 different varieties of pasta exist in Italy.