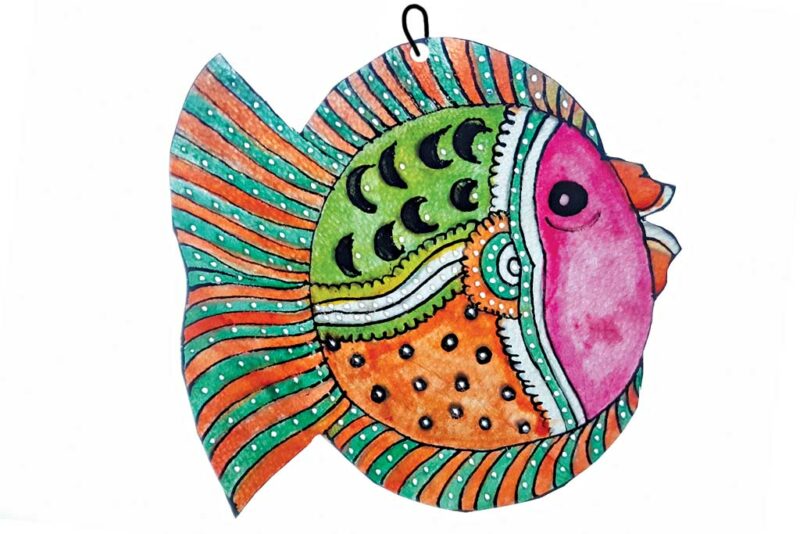 The puppets are made with animal skin; most often the skin of antelopes, deer, goats or buffaloes is used. The skin goes through a two-week-long process of cleaning wherein it is treated with indigenous herbs, oiled and pounded to make it translucent. Once it becomes translucent, characters are drawn on the material using bright vegetable dyes. 
Character puppets usually depict various gods and animals in different sizes. The larger puppets have movable body parts, which are attached together using a thick, knotted string. Once the character is ready, holes are punched through the skin to depict jewellery and costumes. This method is also used to make leather lampshades, wall-hangings and other decorative items. 
Here's how you can make your own hand-painted decorative wall-hanging at home using translucent paper.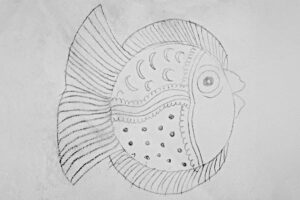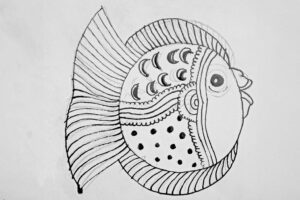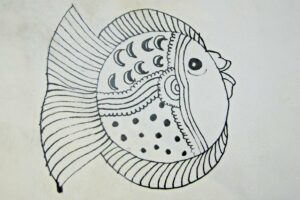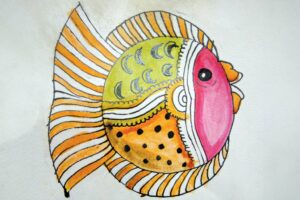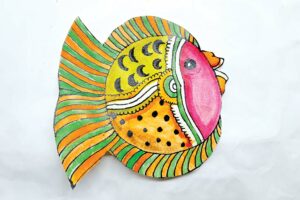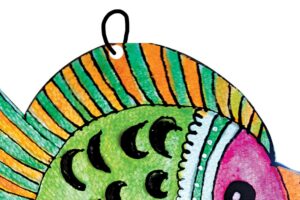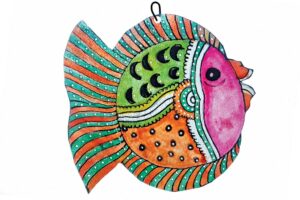 MATERIALS
Thick translucent sheet

 

of paper

 

Pencil

 

Eraser

 

Waterproof paints

 

Brushes

 

Scissors

 

Pointed tool like a divider from your geometry compass box

 

String or ribbon

 
METHOD
Draw an outline of a fish on both sides of the translucent sheet. This translucent sheet will give the same effect as leather.

 

Go over the pencil lines with black paint.

 

Once the paint dries, erase the pencil lines.

 

Use bright colours to paint the fish. Remember to use the same colours on both sides of the sheet.

 

Once the paint dries, cut the fish along the outline.

 

With the help of an adult, pierce holes in a decorative pattern on the fish using the pointed edge of a divider. Punch a larger hole on the top of the fish and tie a string or ribbon through it.

 

Your decorative wall-hanging is ready! Hang it next to a light source to get a beautiful effect.

 
Demonstrated by Sriramulu Sindhe, a 2006 National Award-winning puppet artist who continues to practise the art of his ancestors. Sindhe makes various kinds of leather puppets and home décor items on leather.