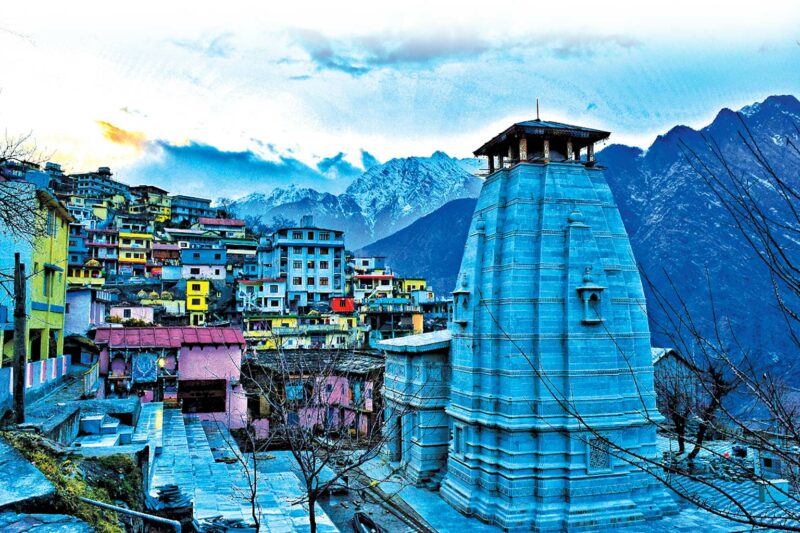 Advanced satellite image analysis has revealed that Joshimath sits on top of the debris of an ancient landslide and it has been sinking at the rate of approximately 10cms every year since 2018.
Almost 50 years ago, a committee was established to study land sinkage in Joshimath—the Mishra Committee. In a report published 46 years ago, it had identified that poor drainage and sewage systems are the reasons for the sinking of land and cracks in houses.
And yet, 50 years later, nothing had been done. Joshimath, which sits on a high-risk seismic zone and is highly vulnerable to earthquakes, still continued to see non-stop unplanned construction work and felling of trees.
According to the report, and we quote here, "Trees are important as they act as mechanical barriers to rain, increase the water conservation capacity and hold the loose debris mass. An increase in grazing and browsing incidents is akin to felling. Natural forest cover in the Joshimath area has been mercilessly destroyed by a number of agencies. The rocky slope is bare and treeless. The absence of trees results in soil erosion and landslides. There is nothing to hold the detaching boulders. Landslides and slips are the natural outcomes…"
Joshimath is the gateway to Badrinath. Every year, it welcomes scores of tourists and many hotels and restaurants are built to welcome them. Their numbers keep increasing and according to reports, the land keeps sinking because of the additional burden.
The question we ask is, what will happen in Joshimath when the Chardham Yatra commences in three months?