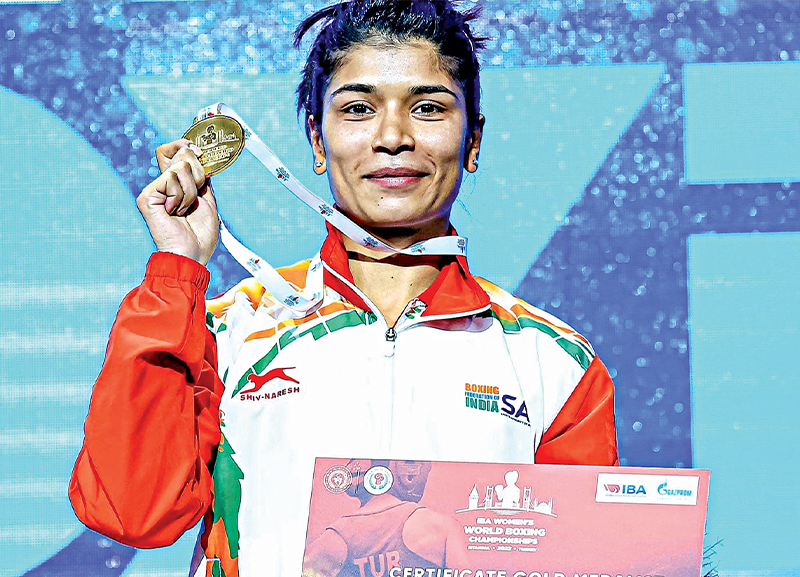 Zareen is the fifth Indian woman to win a gold medal at a boxing world championship. Hopefully, this gold will spur many more young girls to try their hands at boxing, a sport that was, for the longest time, considered to be a male bastion.
Zareen's road to success has not been an easy one. Initially, she was prohibited from taking up a combat sport and was pushed into athletics, but as a rebel child, she took up boxing to prove a point. With the support of her parents, she fought through ailments, injuries and even social stigma and has emerged as a polished boxer. She will, hopefully, be a force to reckon with at the Commonwealth Games, the Asian Games and the 2024 Paris Olympics.
Talking of bright new shining stars in the world of sports, the recently concluded IPL season brought to light some interesting young players too. Jammu and Kashmir's 22-year-old fast bowler Umran Malik, who played for Sunrisers Hyderabad, has found himself a place in the India T20 team against South Africa. As has 23-year-old Arshdeep Singh who played for Punjab Kings.
All these emerging sports stars started training at a very young age, some as young as five years of age. There is no right or wrong age to start training for a particular sport, and even if you are in your tweens or teens, you haven't missed the bus yet. Choose a sport of your liking and start training in it for two to three hours a day. This will not only enhance your fitness and personality, but you might also ace the game and find yourself excelling on the national and international level. Wouldn't it be awesome to represent your country?
Image Source: facebook.com