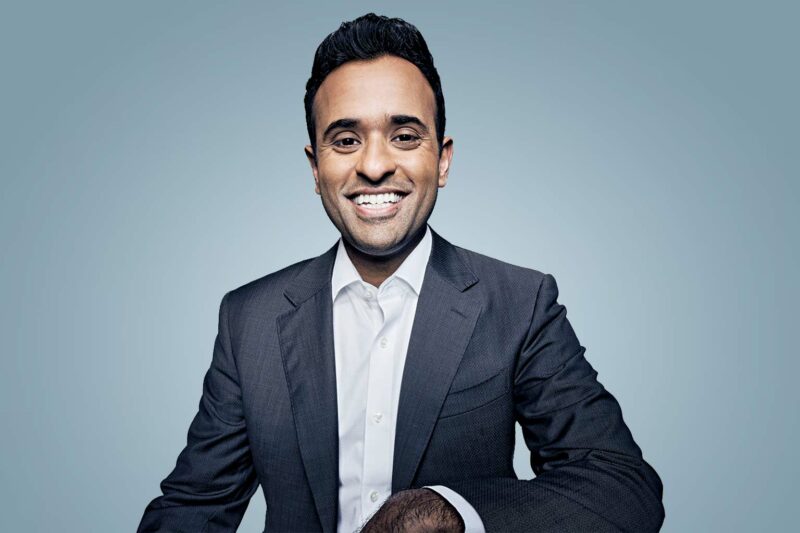 37-year-old Vivek Ramaswamy is the second Indian American to enter the Republican Party's presidential primary after 51-year-old Nikki Haley, who is the former US ambassador to the United Nations and two-term governor of South Carolina. Both Ramaswamy and Haley will face off against former US president Donald Trump, who is also competing for the Republican Party's ticket.
Ramaswamy was born to Indian immigrants who migrated to the US from Kerala. Born in Cincinnati, Ohio, Ramaswamy attended Harvard and Yale universities and is the founder of Roivant Sciences, a healthcare company. As Ramaswamy launched his presidential campaign, he made several promises including ending America's dependence on China, focusing on climate change and protecting political expression as a civil right.
With his candidacy, Ramaswamy has joined a huge number of people of Indian origin who have been designated top roles in American politics and have been leading multinational corporations. Over 130 individuals from the Indian-American community were assigned top roles in US President Joe Biden's administration, with US Vice President Kamala Harris being one of the most prominent figures. Other Indian-American figures in key positions include Neera Tanden, Biden's senior advisor, Kiran Ahuja, director of the US Office of Personnel Management, and Sonia Aggarwal, Biden's senior advisor for climate policy and innovation.
Rishi Sunak, who is also of Indian origin, was recently appointed as the prime minister of the United Kingdom and Leo Varadkar currently serves as the prime minister of Ireland. Microsoft's Satya Nadella, Google's Sunder Pichai and Neal Mohan, who was recently appointed as YouTube's CEO, are some more Indian names to be proud of.
Image Source: facebook.com