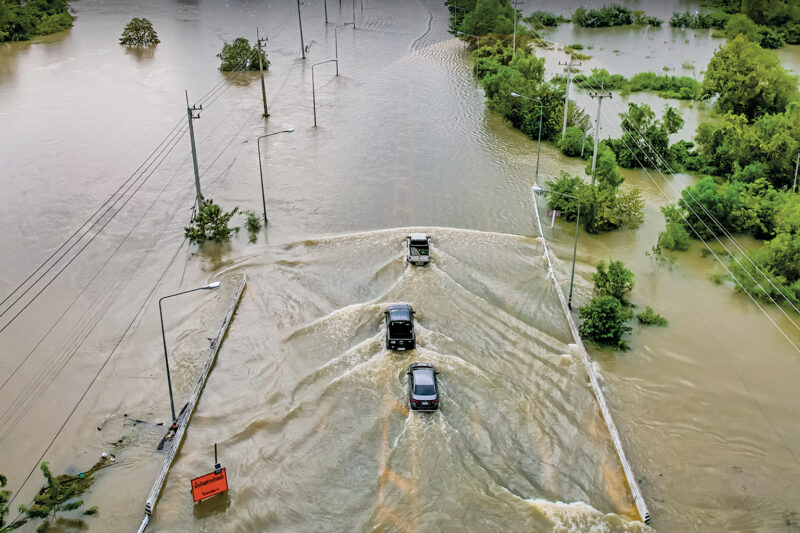 From the beginning of September, heavy showers have wreaked havoc in many countries including Greece, Turkey, Bulgaria, Spain, Brazil, Hong Kong, China and parts of the USA.
Storm Daniel, which hit Greece, caused flash floods that swept away homes and damaged bridges and roads. According to meteorologists, this was the worst storm experienced by the country since 1930. Parts of Europe experienced a month's worth of rain in just a few hours. Before the floods, Greece grappled with an enormous wildfire that destroyed thousands of hectares of land in the northeastern part of the country.
Typhoon Haikui caused heavy rains that battered Hong Kong and parts of China, leading to the evacuation of hundreds of people and the shutting down of public transport and organisations. According to records by the Hong Kong Observatory, the region received 158.1mm of rainfall within an hour between September 7 and 8, which is the highest hourly rainfall recorded in 140 years.
A severe cyclone hit Brazil affecting over a lakh of people. Rio Grande do Sul was the worst affected state.
While countries around the globe experienced destructive deluges, in contrast, India experienced its driest August since records began. The months of June, July and August were the hottest months ever recorded in the Northern Hemisphere.
According to scientists, extremely high temperatures have heated and dried the ground, reducing its ability to absorb water. Additionally, high temperatures have led to more evaporation taking place, which has led to more intense rainfall. Both of these give rise to floods.
Experts say these extreme weather events will become more common in the future. What measures do you think need to be taken to combat this problem?