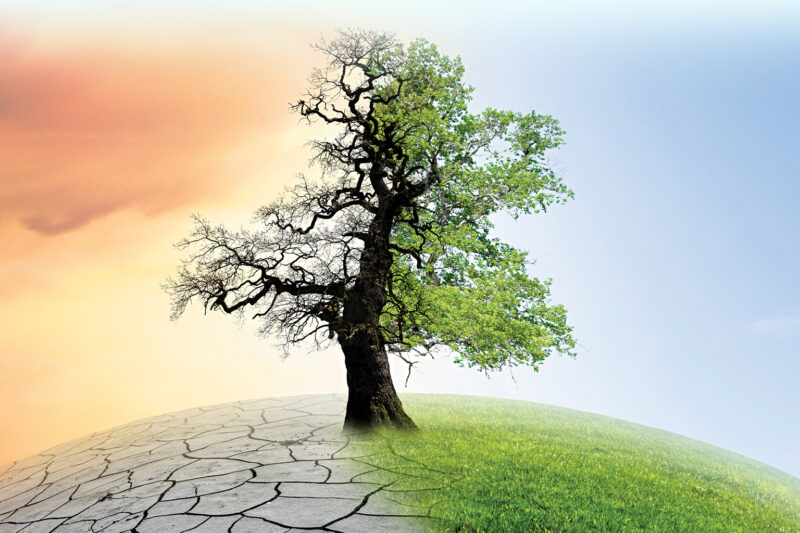 The increased growth rate of vascular flowering plants in Antarctica has been attributed to the increase in global temperatures. Due to Antarctica's harsh environment, most plant species are unable to thrive and grow in the region. Only a limited number of plants can withstand the cold conditions including two native plants that can blossom.
The plants named Colobanthus quitensis and Deschampsia antarctica have been expanding across the region very rapidly and it is feared that this phenomenon may be a threat to the biodiversity of the region. Their expansion accelerated five times and 10 times respectively between 2009 and 2019 as compared to observations made in previous decades.
Antarctica's flora mainly includes mosses, algae and lichens. The rapid expansion of Colobanthus quitensis and Deschampsia antarctica across the region could subdue the growth of other plants, destroying the balance of the ecosystem. Thus, Antarctica's unique biodiversity could change irreversibly, according to scientists.
The Antarctic ice sheet contains 60% of the fresh water in the world. The melting of this ice could lead to a rise in the global average sea levels. According to predictions by the National Oceanic and Atmospheric Administration (NOAA) and other climate groups, the sea level is expected to rise by about a foot by 2050 despite the reduction in carbon emissions globally. Rising sea levels over the years could cause flooding, soil erosion, salinisation of soil, destruction of property and loss of lives in coastal regions.
Do you believe that the measures implemented around the world to stop global warming are sufficient? Or have we already lost some species for good? Share your thoughts with us. Write to us at [email protected]