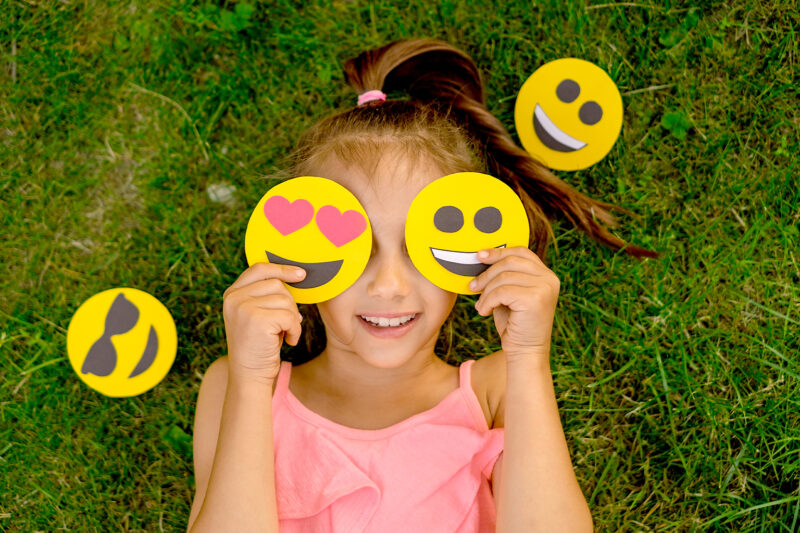 Gunnika Khurana
Class 8, Shiv Nadar School, Faridabad
Many things make my tolerance cup fill up such as my achievements not being appreciated enough by my peers or my younger sister losing her things and then using mine. A few years ago, my mother introduced a daily activity to me, which has helped me a lot—journalling. Maintaining a diary where I can jot down all my thoughts without the fear of being judged helps me to empty my tolerance cup. I write down my feelings every night, even if it is just a couple of lines. Journalling is a wonderful exercise and experience and I would recommend it to everyone. 
Tiaan Shah
Class 6, Thakur International School, Mumbai
Things like having an argument with a friend or having a bad day at school fill up my tolerance cup. To feel better, I talk to my parents. I sometimes visit a garden to feel refreshed. I also watch television, read a book, play outdoor games or ask my mother to prepare my favourite food. All this relaxes my mind and helps me to recharge and feel better about myself.
Shanaya Kapoor
Class 6, Heritage Xperiential Learning School, Gurugram
Everybody has different ways of dealing with emotions; that's what makes them unique. My tolerance cup fills up when someone does not listen to me, does not understand me or annoys me. I empty my tolerance cup by thinking about positive things, doing deep breathing, listening to music, playing and trying to be cheerful, taking rest and noting down my emotions in my diary every day. 
Aahaan Bhojani
Class 4, St Gregorios High School, Mumbai
Keeping my tolerance cup empty has always been a difficulty for me. For the past year, my tolerance cup has been getting emptier rather than full. I have started swimming and it calms all my worries. I have been kind to my friends and even older people. I have realised that you get what you give. So, I try my best in everything. In my first assessment paper, I got an A- in English language. Ever since that time, I have been working hard. Along with that, I also try to not be the reason for my mother's unhappiness. I think my tolerance cup is almost empty and I don't wish to ever fill it again. 
Livya Khurana
Class 4, Shiv Nadar School, Faridabad
All of us get angry or sad and our tolerance cup gets filled up. My tolerance cup fills up when I cannot do something independently or when somebody breaks something that is precious to me. But how do I empty my tolerance cup? Here are my techniques, which work wonders for me: 
Drinking water

 

Doing backward counting

 

Reaching out to my family members

 

Dancing or listening to music, which calms me down and makes me happy

 
We all need to empty our tolerance cup to allow it to be refilled. 
Sasha Anirudh
Class 3, Orchids International School, Bengaluru
My sister and I are twins. I love my sister and I get quite upset if she is sad or she cries. This fills my tolerance cup. I go out of my way to make her happy. When she finally smiles, I feel calm again. I am also very particular about the way I am dressed. I hate being shabby. I like being organised and neat in whatever I do. It is a big 'no' for me if others get in my way. But on days I feel helpless, I engage in doodling or painting, which boosts my energy and makes me feel better. 
MAHATMA GANDHI AND HIS CUP OF TOLERANCE
India celebrates Gandhi Jayanti on October 2, which marks the birth anniversary of Mohandas Karamchand Gandhi, the father of the nation. Gandhi, well-known as Mahatma Gandhi, was popular not only in India, but all over the world for his concept of non-violent non-cooperation called Satyagraha. He played a significant role in India's struggle for freedom against the British. He led numerous social movements across the country. He believed that employing violent techniques and taking revenge to resist evil would give rise to a vicious circle of violence. Gandhi's teachings of peace influenced numerous civil disobedience movements around the world. Though he faced opposition and pressure, he remained patient and perseverant throughout the journey to freedom. He emptied his tolerance cup by following a life of simplicity and by practising positive thinking, self-reflection and meditation. This helped him empty his tolerance cup and stay calm and focused in stressful situations.