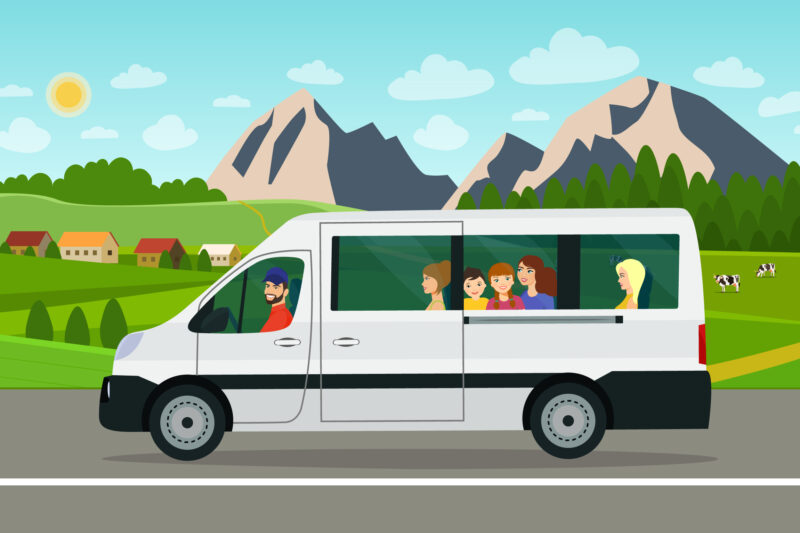 A beautiful dusk saw my school van rushing to drop its inmates at their doors. It moved with unusual speed as its passengers longed for the caress of their grandmothers at their stations. I remembered my dear van mates with great glee that a soft glitter of teardrop drifted off from my eyes. I was taken back to the time when I had a seat there, when I was a regular passenger.
I remembered the cold dawns and the half-cooked idiyappams we used to devour. The rush second jostle when the van arrives adds to the first push of the day. I remembered the turns we made on winding paths and how the little ones jumped in surprise. I refer to transportation as a time that is rather wasted if not to think and recreate all the unending fantasies and I did it. I did it with no restraint, there would be times when I lose the track of time that in a split second, it'd be the gate of our school.
Mostly these day dreams are accompanied by great slumbers. The coldly brewed wind softly slaps our cheeks while we sit in our van, half dazed. The little pond giggles its way to the nearby pond when we cut across the bridge. The crickets' chirping from the paddy field provided a melody for the rising sun. We gaze as the fog moves on the fields to the road when our driver uncle turns the light from dim to bright. I let out a soft sigh when the sights of the mist-covered hills and the people of it who then, will be either brushing their teeth on the roadside or devouring their morning tea, rushed to my mind.
I remembered how I used to eavesdrop on the gossips and chuckles of my dear van mates and how I won't be hearing it anymore, how beautiful it was in the van. Again a beautiful dusk passed by with my school van rushing to drop its people at their doors as I sat before the lamp and the temple bells rang in rhythm.