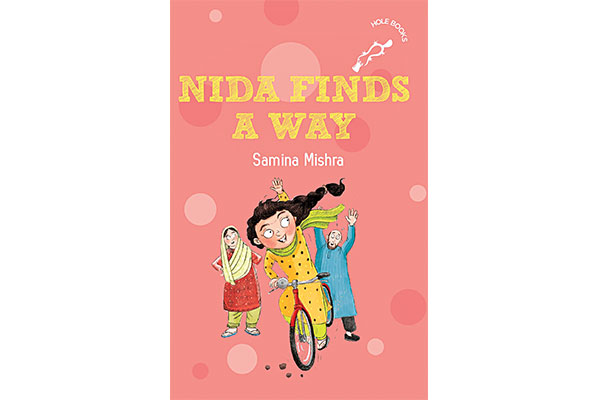 Written By: Samina Mishra
Illustrated By: Priya Kurien
How many times have you been told 'NO' for something you really want? Nida's story is no different. Whenever she wants something, her Abba twitches his beard and says "NONONO"; rarely does she hear a "YESYESYES". But Nida has to learn to play along with her father's wishes and yet get her way.
One day, she hears whispers of a protest. She gets out of the house to know more about it and when she hears the leader at the protest speak, it seems so close to home! The story the leader narrates is no different from what she and her parents have been through. But there are questions she has no answers to, like why is her father so worried all the time? Is he hiding something from them? Like every other child, Nida is curious and at the heart of it, she just wants to explore.
Published By: Penguin Random House India Private Limited 
www.penguin.co.in
Recommended Age: 7+ years
Price: ₹175
Available on Amazon.in