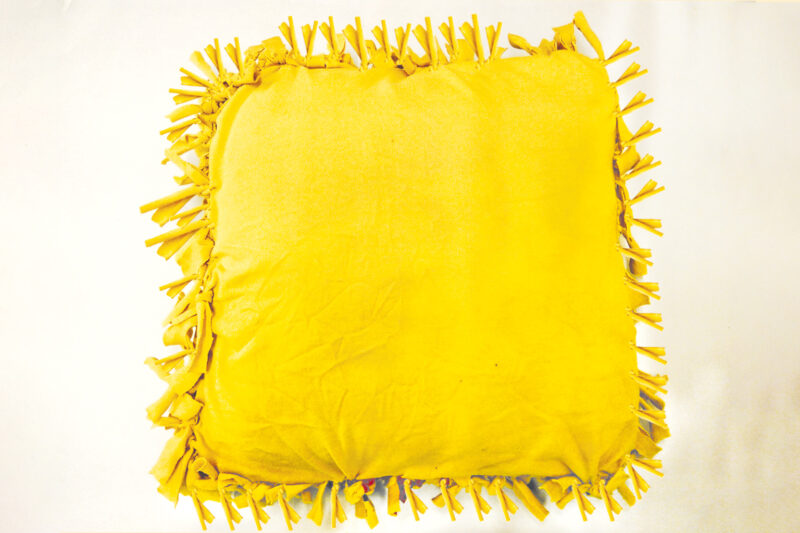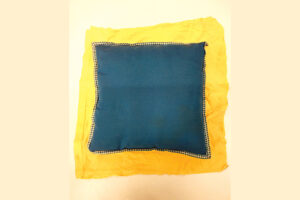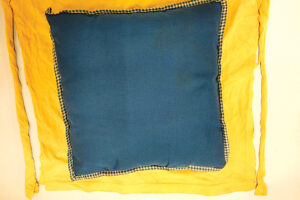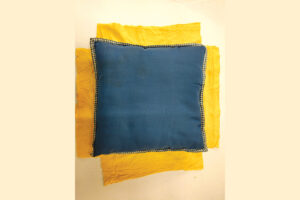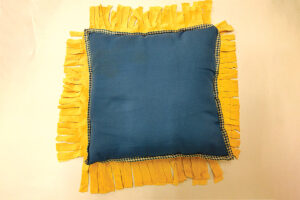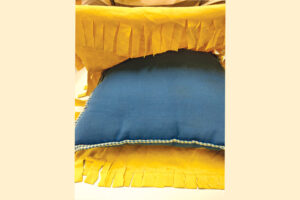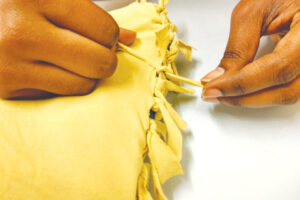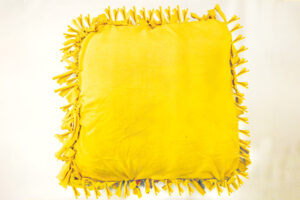 MATERIALS 
Old t-shirt
Pillow
Scissors
METHOD 
With the help of an adult, cut out 2 squares from the t-shirt according to the size of the pillow. Remember to cut the squares at least 2 inches larger than the pillow on all 4 sides.
Cut out all the 4 corners of each square as shown in the picture.
Make 2-inch fringes on the sides as shown in the picture.
Place the pillow in the middle of both the square pieces.
Tie the fringes together to secure the pillow inside. Your pillow cover is ready!