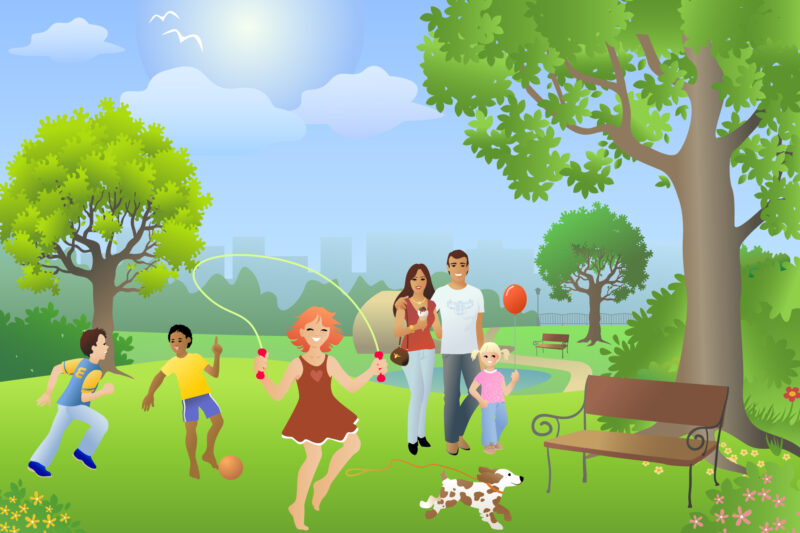 I go to park,
To go out for a walk.
To keep my mind healthy,
To live my life wealthy.
I see some colourful flowers,
And I play on green grass.
I have made many friends there,
Happiness never ends here.
Trees are of colour green,
So we should always keep the park neat and clean.