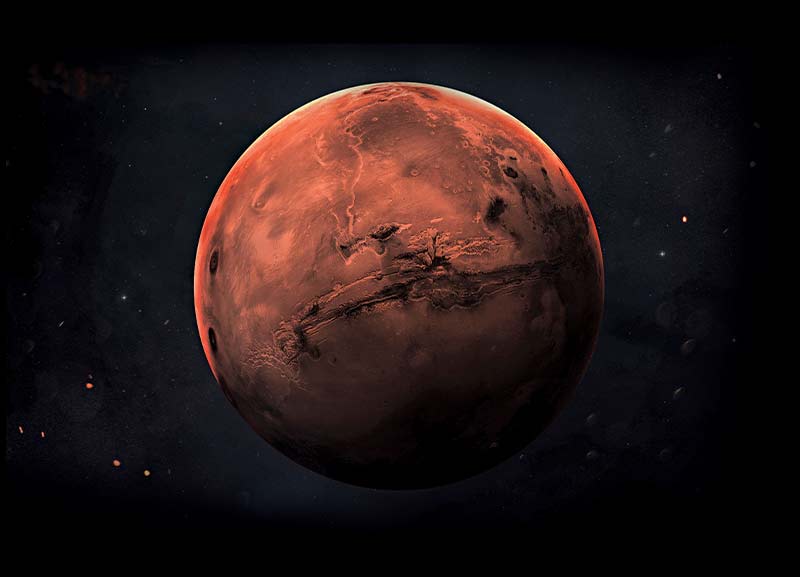 December 01, 2022
Researchers at Pennsylvania University in USA have found signs of an enormous ocean that is believed to have existed on Mars some 3.5 billion years ago. After studying the topography maps of the Red Planet and the layers of sediment deposited on Mars' surface over a period of time, scientists found proof of the existence of an ancient shoreline on Mars.
The shoreline is marked by a pileup of sediment that is spread across many thousand square kilometres, with a thickness of at least 900mts. These sediments were carried by the water of the ocean. With these findings, scientists inferred that Mars, which had the ability to sustain a huge amount of water in liquid form, could very well harbour life.
Did You Know?
The biggest dust storms in the solar system take place on Mars.