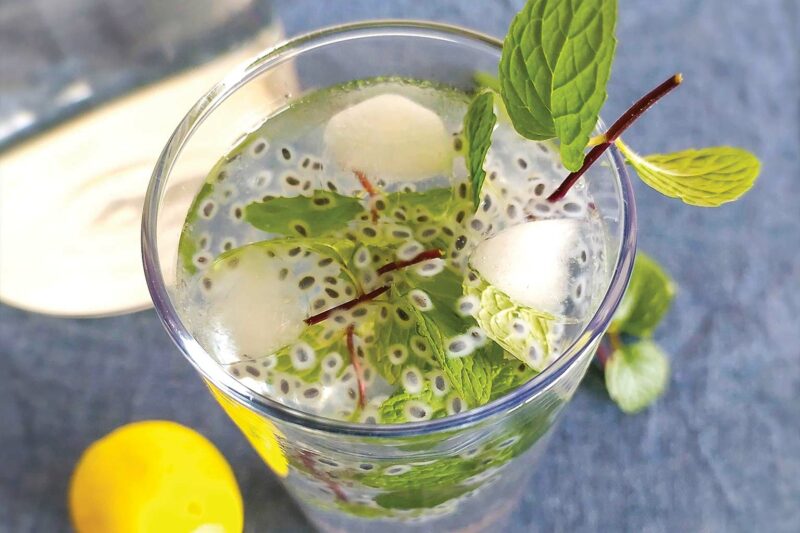 INGREDIENTS
1 glass of water
A quarter of a lemon
1 or 2 teaspoons basil seeds (sabja)
1 or 2 teaspoons sugar
A pinch of pink salt
Some fresh mint leaves
Ice cubes, optional
METHOD
Soak the basil seeds in water for 15 to 20 minutes.
Gather all the ingredients.
In a glass, add water, lemon juice, sugar and salt followed by the soaked basil seeds.
Add whole or cut mint leaves.
Give everything a stir.
Add ice cubes if you like.
Your refreshing summer drink is ready!
Mayura Sidharth is a nutritionist, health coach and founder of The Tiny Tiffins. The Tiny Tiffins is a venture that aims to inculcate healthy eating habits in kids. The Tiny Tiffins prepares customised meal and tiffin plans for kids and also provides counselling for parents about eating issues in children. You can reach her on Instagram and Facebook @thetinytiffins