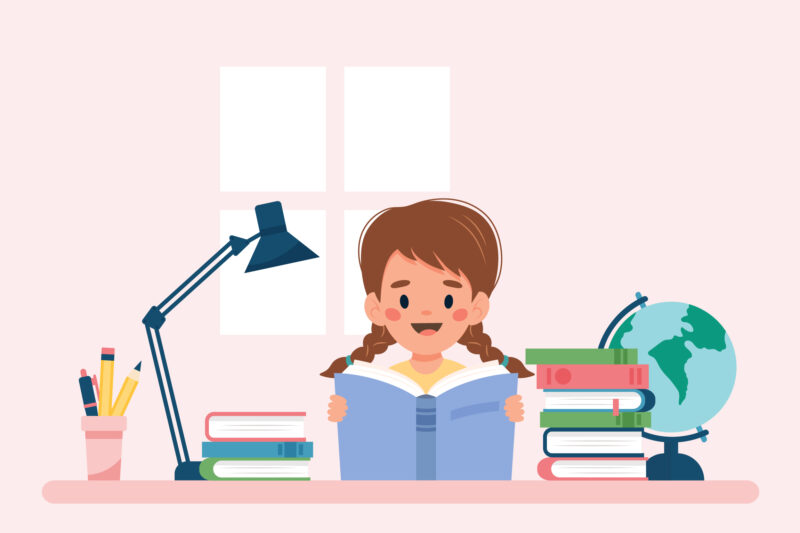 Once upon a time there was a girl named Rima who lived in Garden city, Bangalore. She was a lively child who loved to play, study, write short stories, dance and sing. She was a bright student of Indian International School. One day her father got some work in their native village, Rima was very happy to hear the news. She convinced her father to accompany him on the trip. It was the matter of two days, so her father agreed. She packed her luggage and was very excited to visit their village. When she reached there, she saw the kaccha houses/ temporary houses, made up of mud or clay. She felt the quietness of village life. There were areas full of greenery where one can breathe fresh air. Cattle were moving around and farmers were working in the field. Children were playing and enjoying themselves. Then she saw some boys going to a village school and girls going to farms with sharp knives. This was weird for her. She thought "Why are girls not going to school"?

Then she followed one girl named Bindra to the farm. Rima asked her why she is not going to school? Bindra said that she never went to school, her brother goes to school and she helps her parents on the farm. Her answer shocked Rima. Then Rima told Bindra that" According to the Constitution of India free and compulsory education for the age group of six to fourteen years is the Fundamental Right of all children." So you should go to school and afterwards you can help your parents. And every citizen of India is treated as equals and there is no difference between boys and girls. Governments have created equal opportunities for everyone. So, we should follow it. These words touched Bindra, because she also wanted to go to school. She promised that henceforth she would also go to school with her brother.

Moral of the story-
Education gives us identity and helps us to make right decisions.