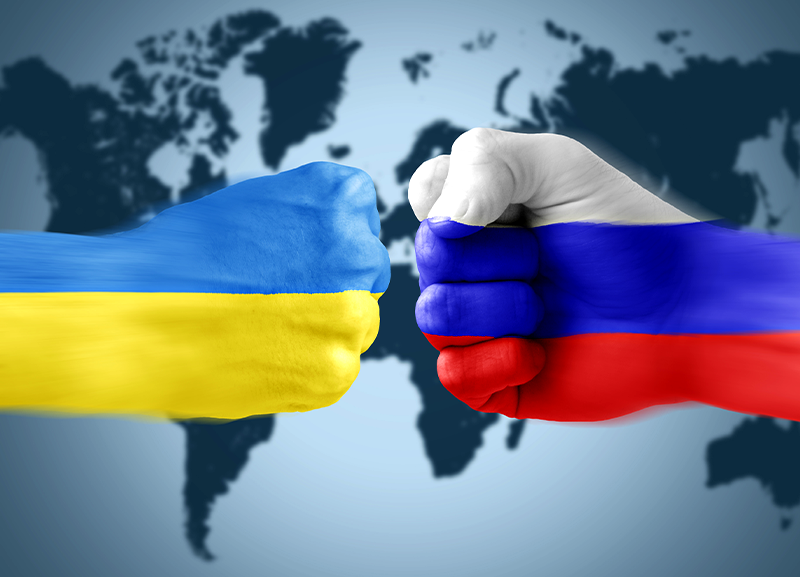 March 16, 2022
How It All Began:
Ukraine was formerly part of the Soviet Union but declared its independence in 1991.
Putin still grieves the loss of Soviet Union power as it robbed Russia of its rightful place among the world's great powers. He has spent his 22 years as Russia's leader rebuilding Russia's military and reasserting its geopolitical status.
After the Soviet Union collapsed, NATO (The North Atlantic Treaty Organization, an intergovernmental military alliance between 28 European countries and two North American countries) expanded eastward, towards Russia. In 2008, it stated that it planned to enrol Ukraine. This would bring it to Russia's backyard.
Over time, Ukraine has developed into a prosperous, modern, independent and democratic European state and thus poses a threat to Russia's autocratic regime.
In Putin's address on February 24, he declared that Russia could not feel safe, develop and exist because of constant threat from modern Ukraine.
The underlying threat is that if Ukrainians succeed in fully reforming their country like other European countries, it would set a bad precedent as Russians too would then want a more democratic nation.
The current conflict is a renewal of the Cold War because it is likely to restore Russia as America's greatest military rival.
How the World Is Responding:
The United States has sent anti-tank and anti-aircraft weapons to Ukraine, increased American military presence in NATO countries that border Russia and ordered an additional 7,000 troops to Europe.
President Joe Biden has also announced tough new sanctions aimed at cutting off Russia's largest banks and preventing the country from importing American technologies critical to its industries.
Biden has also said that USA was freezing trillions of dollars in Russian assets, including funds controlled by Russian elites and their families and Putin's personal assets in USA.
The G7, a group of seven industrialised nations, has threatened Putin with economic consequences.
German Chancellor Olaf Scholz has halted certification of the Nord Stream 2 natural gas pipeline that would link Germany with Russia. The United States and Canada have also halted approval of the same. The European Union relies on Russia for about 40% of its gas and this will have an economic impact on Russia.

ACTIVITY: Unscramble the Words