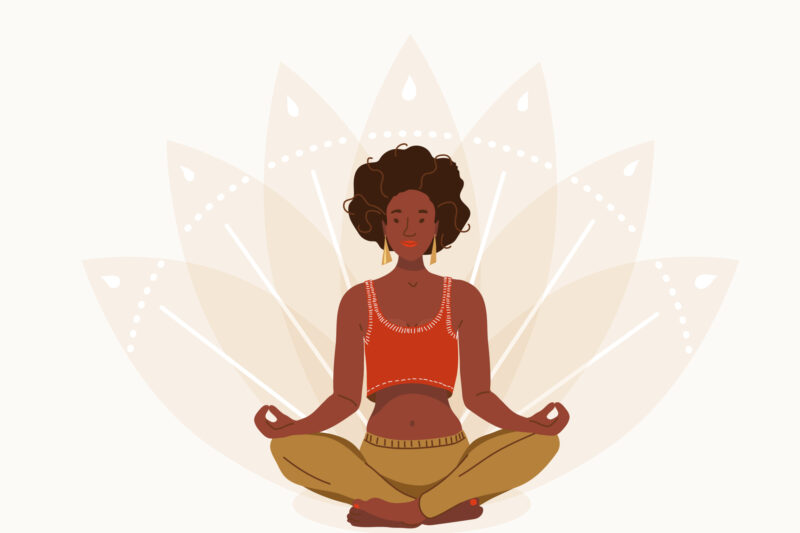 There are many difficulties in life. Life is all about surviving the problems. Life in this material world is only about suffering. These sufferings are inevitable. They just cannot be avoided. No one wants them but they are present in everyone's life and everyone is forced to fight them. There is no choice. The only choice they have is to choose whether they will fight with positivity or negativity. Because either way we have to deal with them.
Most people think that staying positive means thinking that everything is positive even when they are not. This is not being positive but rather it is escaping reality. People don't understand what being positive actually means and therefore they take shelter of toxic positivity, which is very harmful. This type of mindset takes one very far away from reality. Though one might be thinking that he/she is doing the right thing, staying positive even when there are so many problems flooding all around but actually that means you are fooling yourself.
Staying positive, truly, can never be associated with escaping reality. It actually means accepting reality and then doing something to make everything normal, if at all it is in our hands. First step is to accept that the situation is not good. Acceptance is very important for one to resolve the problems. To get a solution, accept if you have made a mistake. Confess to yourself if not to others because only the greatest of fools, fool themselves. It is more harmful when you lie to yourself and the mind is expert in doing the same. So, the first step is acceptance.
Second step is to analyze the situations with facts grounded in reality. Many people either fear the occurrence of impossible things, others are too "positive" to even see the situation as a problem. We should not be anywhere around the two extremes. One should analyze the situation but only with the things that truly have the possibility of occurrence. There should be no space for worry as worrying does not help in any way.
The third and final step is to analyze whether you can do anything about the situation or not. If you can do something then don't worry, you will solve it. If you cannot do anything, even then don't worry. Time will solve the problem. Anyway, you only decided that you can't do anything to solve the problem, so why worry?