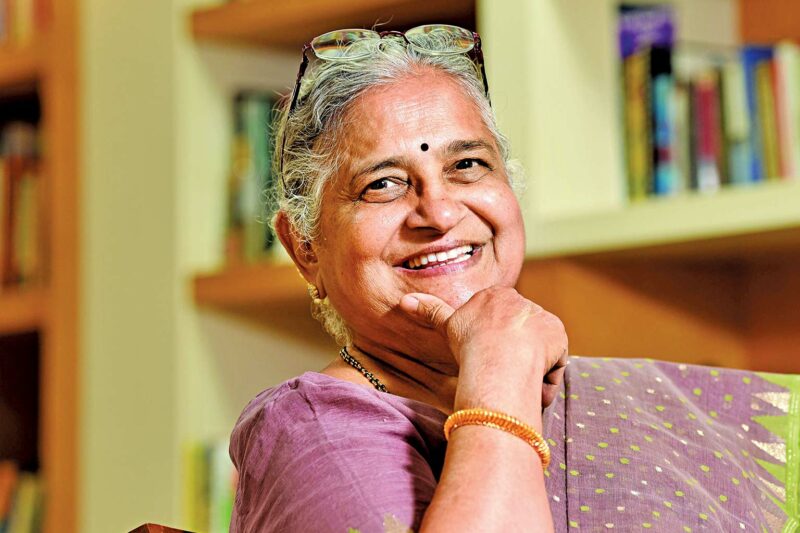 March 01, 2023
Former chairperson of the Infosys Foundation, Sudha Murty was honoured with the Padma Bhushan for her contributions in the sphere of social work. Murty, an author, educator and philanthropist, was presented the award on the eve of India's 74th Republic Day. She was elected as the chairperson of the Infosys Foundation in December 1996 and retired from the post in 2021. She is the wife of NR Narayana Murthy, the founder of the information technology company Infosys Limited. She has founded many orphanages and encourages the education of girls. Her foundation has supported a variety of initiatives that promote the development of rural areas. Murty has also authored several books in Kannada and English including 'Grandma's Bag of Stories' and 'The Mother I Never Knew'.
Image Source: twitter.com

List any 5 books written by Sudha Murty.