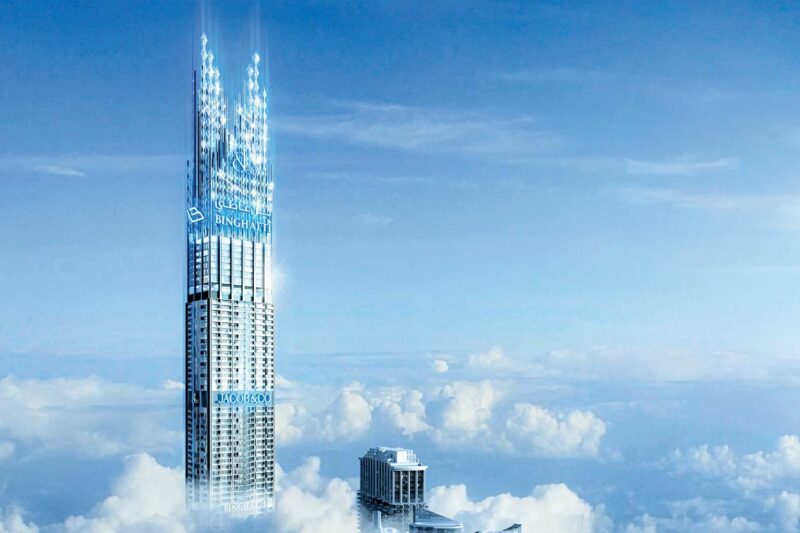 January 16, 2023
Burj Binghatti Jacob & Co Residences in Dubai, UAE, is set to be the tallest residential building in the world. The structure will have over 100 storeys and will be taller than the Central Park Tower in Manhattan, USA, which is currently the world's tallest residential building. The building will have two- and three-bedroom residences and will be equipped with a huge lounge, a private club, an infinity pool and many other amenities. The structure will have a crown with diamond-shaped spires, which will be its most unique feature.
Image Source: binghatti.com

Name any 5 of the tallest buildings in the world along with their location.