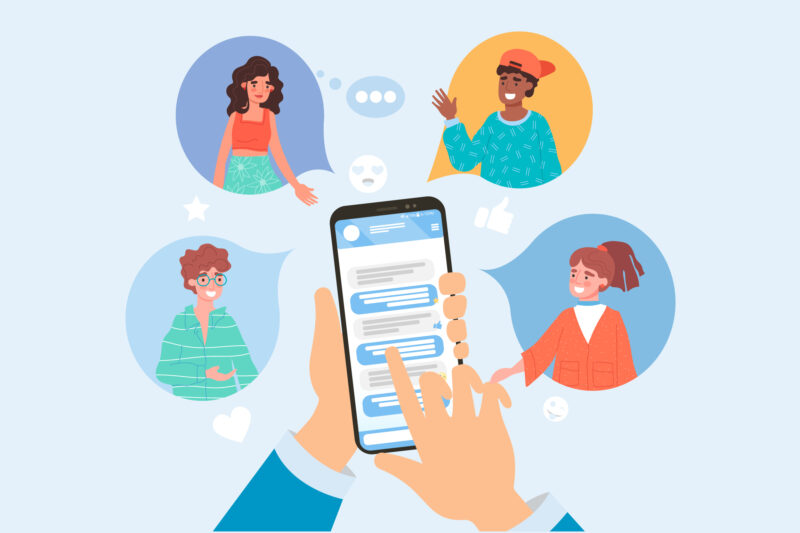 Did you EVER feel the urge to be a social media influencer? If anyone who has experienced the wonders of Instagram answers this question with a firm "NO", I will be taken by surprise. As a 9 year-old child, I always wanted to be a youtuber. Internet users range from grandparents watching Lata Mangeshkar's remixes to their grandchildren watching cocomelon rhymes with every meal. Every one of us uses social media and are jammed in its rusted cuffs of unreality.
These influencers tend to post more about their exemplary lives, building an impression that they are living the "typical teenage dream" we all must have dreamt of. We never know if we will be dreaming or facing a nightmare, before sleeping off. We may face either, but it's a fact that influencers live through both their aspired lives as well as the drawbacks of this life. We cannot deny that they live a life that many of us want to live but they cannot escape the fly in the ointment.
They receive great amounts of love along with which comes the hate. Being mere humans, they tend to pay more attention to the negativity. It takes great effort to keep up with the positivity on being huddled with loads of negativity. They may even slip into mental health problems due to constant competition and comparison. Some may question their self-worth, and may even believe they are undeserving of what they have earned by assiduous efforts. As viewers we tend to assume that they got this fame and wealth by just going with the bandwagon. In reality, they may unknowingly choose to put their mental health at stake. Social media is an uphill battle in a world that none of us can even perceive, it's just a screen with hearts and at some instances heartbreaking words.
Imagine, feeling your feet being pulled into the sinking sand on a beach. Hearing your parents yell "COME BACK! GOING THERE ISN'T SAFE!" when you just wanted to hit the gushing waves with all the might you had and dive into that vast ocean to join the masquerade of the sea. Unconscious of deadly poison beyond the reef.
Little do we know, as viewers, that influencers are ordinary people who live under the same sun and moon as us. Every one of us has a backstory and a shadow that follows us everywhere, so do they. The lives influencers are ONLY partially butterflies and daisies, the other concealed half in the grey clouds warns them about the upcoming thunderstorm that is , indeed, treacherous. The false appearance of a gaily coloured life covers up their rotten and unsound other half.