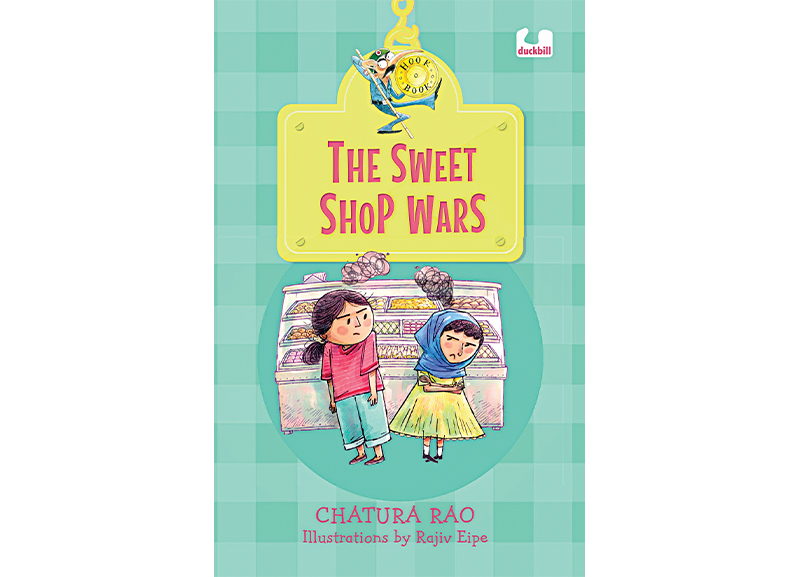 Written By: Chatura Rao
Illustrated By: Rajiv Eipe
'The Sweet Shop Wars' is a story about two sweet shops that stand opposite each other. One is bright and new, while the walls of the other shop have lost colour over time. The owner of the new sweet shop is a proud man with a huge ego. He feels his shop is better than any other and thinks it is completely okay to walk across to the other shop and belittle the owner. But everything changes when the daughters of the two store owners become friends and the new store owner's daughter gives her father a sweet to try from the old shop. In no time, the two store owners become friends and decide that the best way forward for both shops is by helping each other out. This beautifully illustrated book is packed with values and lessons for a good life.
Published By: Penguin Random House India | www.penguin.co.in
Recommended Age: 7+ years
Price: ₹175
Available on Amazon.in