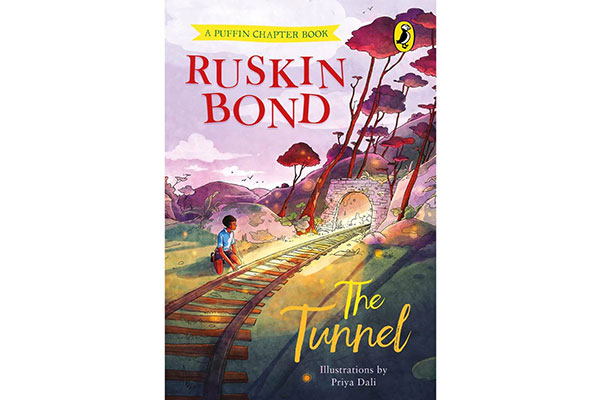 Written By: Ruskin Bond
Illustrated By: Priya Dali
'The Tunnel' is based on Ranji's fascination for trains. He travels away from his home to explore trains as they pass through the countryside and head into and out of tunnels. Over time, he gets friendly with another young lad called Kishan who teaches him how to stay safe in the jungle and respect the environment. The book touches upon various aspects of a child's life—curiosity, friendship, innocence and respect. The book is peppered with some beautiful illustrations that make it a charming volume for young readers.
Published By: Penguin Random House | www.penguin.co.in
Recommended Age: 7+ years
Price: ₹199
Available on Amazon.in