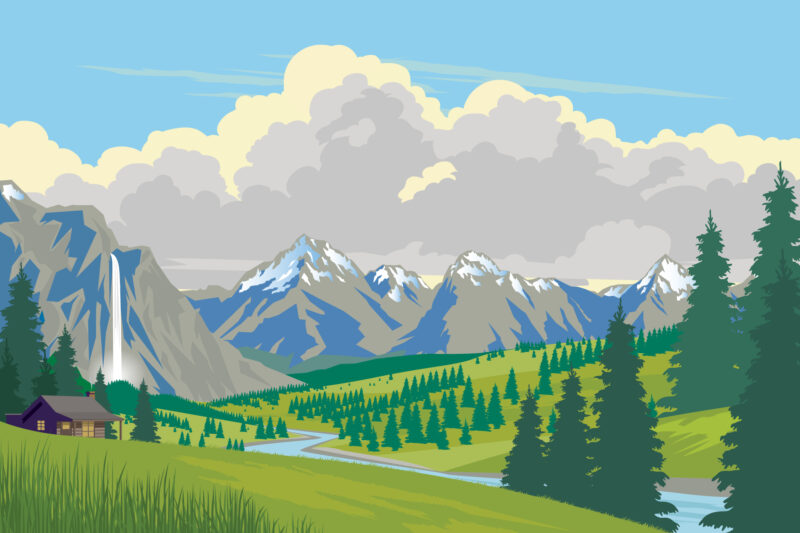 Year End Festival season has started and so does time of holidays for us. It makes this time best in the year to visit different places. October as starting of winter is a perfect month to visit a hill station. Many of the people just sit at home and waste their time on Screen. But I think we should not be lazy and go somewhere and have fun. I am going to tell you about an amazing place to visit. So, hold on tight!!!!
Who doesn't like to visit a nice, cool hill station? All greenery, cool temperature, exciting activities and amazing views. One such famous hill station is "Matheran". Matheran is one of the mountains in the western ghats in Maharashtra near Mumbai.
One interesting thing about Matheran is that this hill station actually has a station! This station is meant for a toy train which transports people from a place named "Nearl" to Matheran. This train also passes through mind blowing paths with beautiful surroundings. Tourist come from far away places to have a ride in the toy train and visit Matheran. There are other activities at Matheran like rock climbing, horse riding, camping, etc. Other facilities like washroom, resorts to stay, restaurants, small shops which provide drinking water, energy drinks, food items, etc. There are many breath taking and serene viewing points in Matheran. Like charlotte lake, Echo point, Edward point, Lord point, one-tree point, Monkey point, etc.
Do you know Matheran was discovered in British Era by then Collector of Thane Mr. H. P. Malet in May 1850. The Paymaster Park at Matheran has Bust of Mr. Malet in his memory.
Believe me, I have been there and it was tonnes of fun, racing our horses, enjoying different points, chatting, fighting with monkeys, finger licking food and the list goes on … I was very delighted. I felt very lucky to go there and I thank my parents for that. I hope you will also visit Matheran at least once. Happy Vacations.