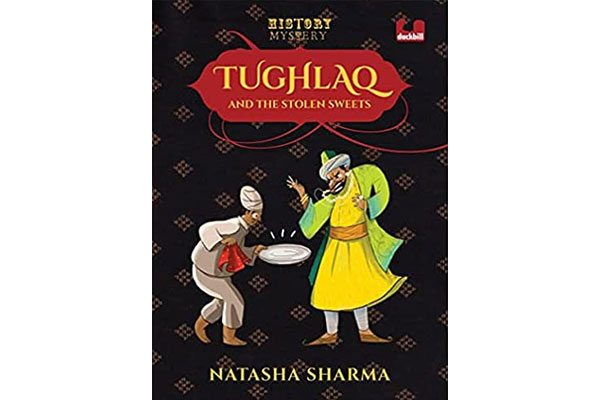 Written By: Natasha Sharma
Illustrated By: Adrija Ghosh
In 'Tughlaq and the Stolen Sweets' you will meet The Thunderous Three, who are given the task of looking for the person who stole the sugared melons from Sultan Tughlaq's banquet and left him red-faced. The book gets funnier by the page as The Thunderous Three–BD, KD and IB–are pushed into making a plan to find the thief. The trio keeps thinking about what might happen to them if they do not complete the Sultan's task, because his punishments are legendary. What's interesting is that not everything in this book is fiction. Sultan Tughlaq did exist, but his sweets were never stolen, and yes, he did have a hall with a thousand pillars! Read the book to know more.
Published By: Puffin Books for Children | www.penguin.co.in
Recommended Age: 7+ years
Price: ₹199
Available on Amazon.in