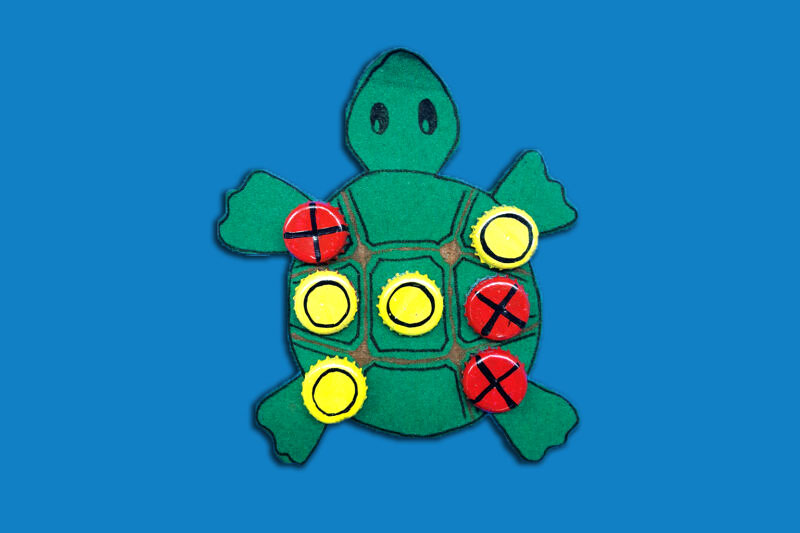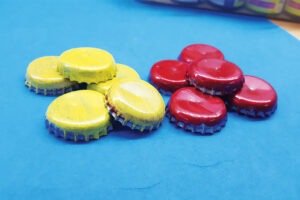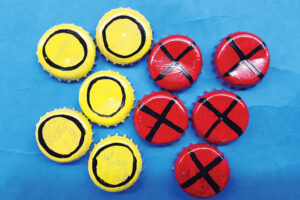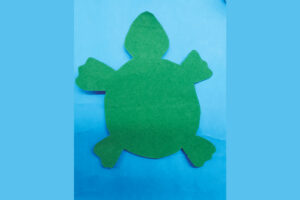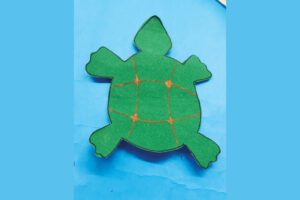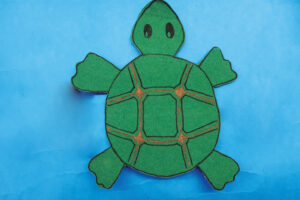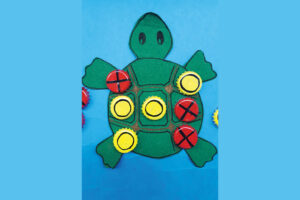 MATERIALS 
Green felt paper (or any thick paper)
10 bottle caps (you can use caps of bottled water or soft drink bottles)
Scissors
Acrylic paints and paintbrushes
Black marker
METHOD 
Paint 5 caps red and the remaining 5 yellow. Let them dry.
Draw 'X' on the 5 red bottle caps and 'O' on the 5 yellow bottle caps using black paint or a black marker.
Draw an outline of a turtle on green felt paper or any thick paper. Cut it out.
Use brown paint to draw the shell of the turtle as shown in the picture and give an outline to the turtle with the black marker.
Decorate the shell using the black marker as shown in the picture. Add eyes.
Use the turtle as the base for your game of knots and crosses.