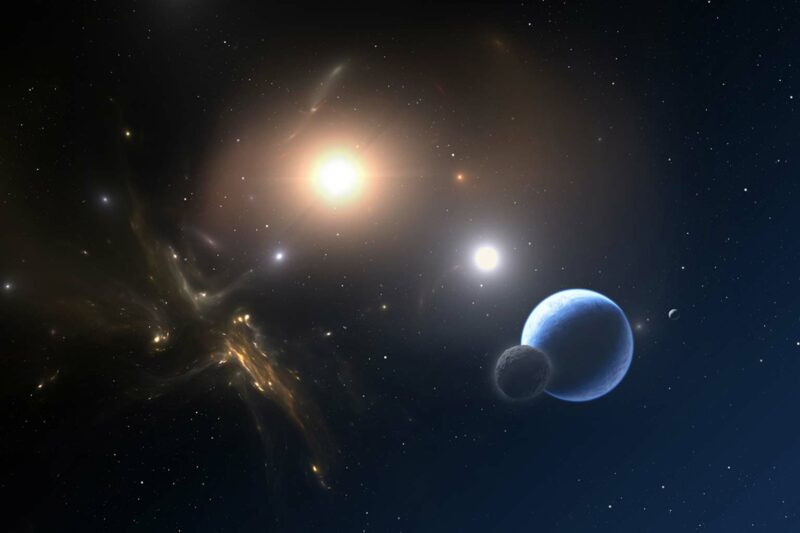 February 01, 2023
Scientists at the University of Montreal in Canada have found that two exoplanets that circle a red dwarf star could be composed of water to a large extent. The exoplanets are part of a planetary system located in the constellation Lyra, 218 light-years away from Earth.
The planets Kepler-138c and Kepler-138d, along with a smaller planetary companion, were discovered orbiting Kepler-138 in 2014 with the help of the National Aeronautics and Space Administration's (NASA) Kepler Space Telescope.
Scientists believe that Kepler-138c and Kepler-138d are heavier than gas giant planets but lighter than rock worlds and a large fraction of their volume comprises water.
Did You Know?
Some exoplanets orbit two stars at the same time, while some exoplanets do not orbit stars and are called rogue planets. 
Image for representational purposes