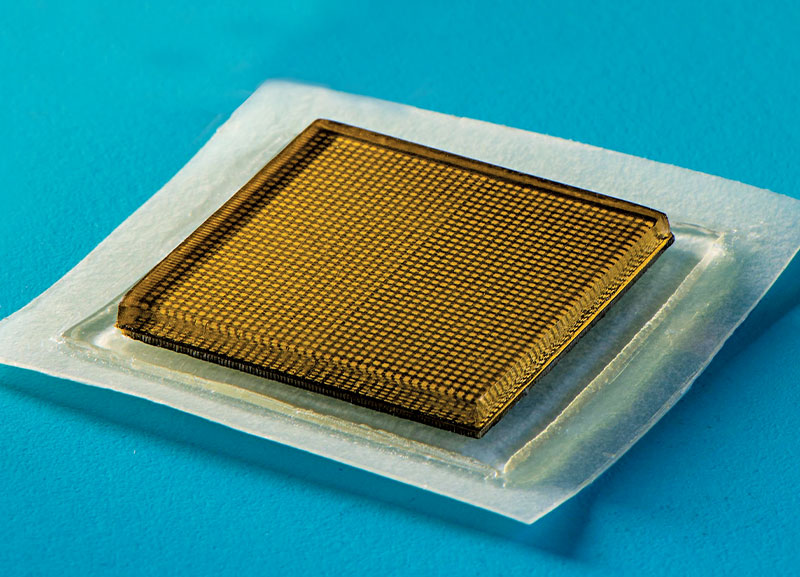 September 01, 2022
Scientists at the Massachusetts Institute of Technology (MIT), USA, have developed stickers that when worn on the skin provide pictures of internal organs. These stamp-sized stickers use ultrasound technology to provide clear images continuously for 48 hours. This new innovation can make ultrasound technology convenient and easily accessible.
Currently, these stickers have to be connected to instruments that convert reflected soundwaves into images. Scientists are working towards making these devices wireless. They hope to enable these wearable devices to communicate with one's cellphone. The images would then be analysed using artificial intelligence (AI) algorithms.
Did You Know?
The person who carries out an ultrasound scan is called a sonographer.
Image Source: news.mit.edu