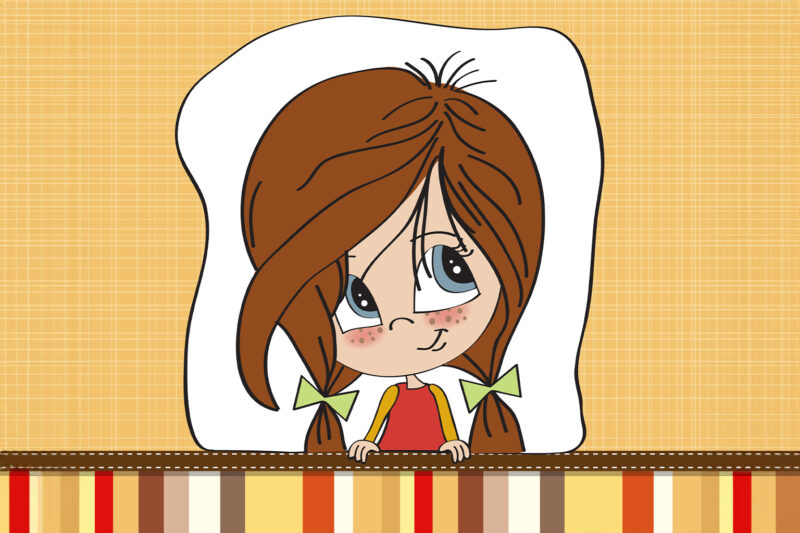 In the Italian city of Turin, a daughter was born on November 10th, 2010. Lara was her name. Her parents were ecstatic and decorated the crib with various items. This appeared to be the earth's friendly greeting.
She was a typical young child. She enjoyed playing with toys, enjoyed playing with other people, and occasionally acted a little odd. However, her parents became aware of a problem. a challenge that wouldn't yield to resolution. She was quite timid.
She enrolled in La Scuola del Meleto Rosso at the age of five. Typically, schoolchildren like to display their attractive faces to one another. But not this girl. She had grown so shy over the years that she began to hide her face in her hands. Her teacher noticed this and decided to question Lara.
She asked Lara to show her face but Lara screamed and burst through the door. She ran and ran until she reached home. Her parents didn't know anything that had happened.
She rarely went to school, and even if she did, she would hide herself by all means: Masks, her hands, paper and many more. She started having birthday parties by herself when she was ten years old. To escape her hometown, she even relocated to France. Her new school's name was Bonjour l'ecole du Monde, and she never went to the movies with her parents.
She was becoming so timid that she was practically disappearing. The level of timidity had peaked. Nobody could get her to speak. She refused to properly consume her meal. She would struggle to learn. Once, she even hid under her desk. She wore masks to school. She was unaware of everything going on around her.
It was starting to become worse. Her parents brought her to the medical center. The physicians examined her thoroughly but were unable to determine why Lara was so reserved. Several years later, on her 26th birthday, Lara experienced a strange feeling. Her entire mental landscape was vanishing within her. Everything went dark after that.
She noticed a change in how she felt when she awoke. She no longer experienced shyness.
She underwent a complete transformation as the days passed: she went to the movies, went to school, and interacted with people.
And that is the tale of the world's shyest girl who changed her ways.