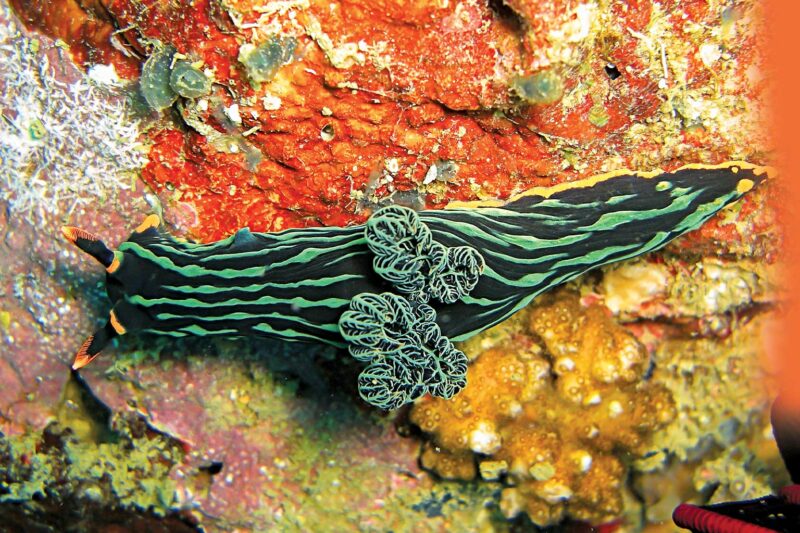 January 01, 2023
A new species of head-shield sea slug was discovered by scientists of the Zoological Survey of India in Digha in West Bengal and neighbouring areas. Named Melanochlamys bengalensis, after the place where it was found, this species is 12 to 14mm long and black in colour. It has a shell inside its body and does not possess a backbone. These creatures are usually found crawling in intertidal zones of beaches.
The study, identification and confirmation of the species took scientists approximately a decade. The discovery of this new creature indicates that further exploration needs to be carried out in the Bay of Bengal for its marine biodiversity.
Did You Know?
Some species of sea slugs are known to feed on other sea slugs.
Image for representational purposes