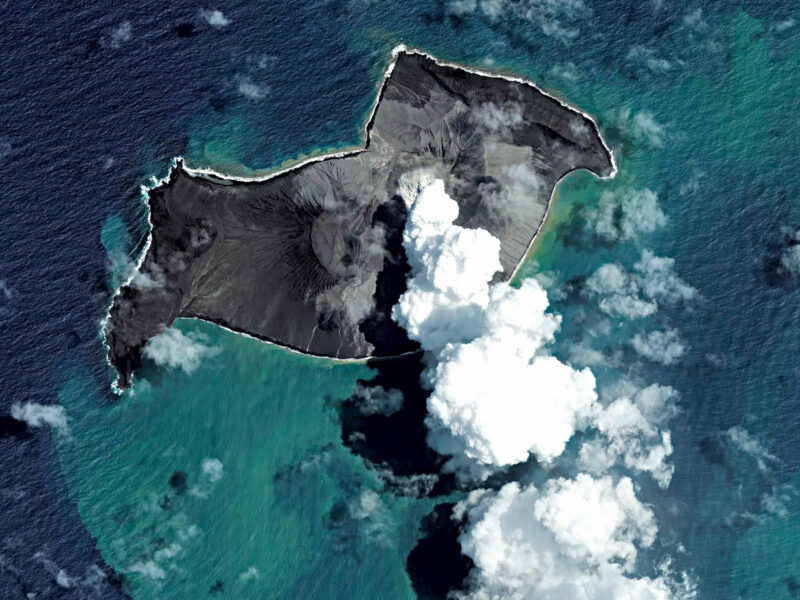 February 16, 2022
Researchers in New Zealand are of the opinion that the recent Hunga Tonga-Hunga Ha'apai volcano eruption will harm the environment for many years to come. The eruption from the volcano produced an ash cloud that rose almost 39kms into the sky and was 260kms wide. It is believed that the cloud saw some 4,00,000 lightning strikes in three hours. Volcanologist Shane Cronin feels that as a result of the ash cloud, Tonga will receive acid rain for at least a couple of years and another researcher from Guam said that large stretches of coral areas could be buried under deposits of ash.
The eruption also triggered a tsunami that was felt across the Pacific Islands, Australia, New Zealand and Japan. This was the first tsunami to be caused by a volcanic eruption in the Pacific Ocean. The wave was recorded on seismo-
meters all over the world including in Alaska, which is 9,000kms away.
Did You Know?
The shockwave following the eruption was observed from space.